Dr. Neil Baum interviewed by WWL-TV in New Orleans on how the use of AI in medicine can help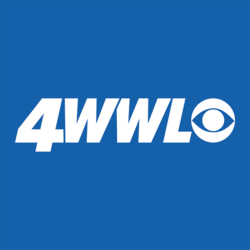 Meg Farris, WWL-TV's health and medicine reporter in New Orleans, interviewed Vanguard's Dr. Baum and others about how using artificial intelligence (AI) in medicine can be a good thing or a bad thing.
While both are possibilities, Dr. Baum focused on how AI can benefit doctors and patients. He says AI in medicine could offer fast help to parents with an ill child wondering if they should seek help right away. It can also speed up some things doctors spend time on they could better spend enhancing patient engagement.
"This amazing technology, that has revolutionized medicine, I mean this is going to be better than penicillin," said Dr. Baum, a retired urologist, who is on the faculty at Tulane School of Medicine and serves as Vanguard's on-staff medical advisor.
About Vanguard Communications
We provide education-focused healthcare marketing with a strategy guaranteed to bring in new patients. Through our MedMarketLink program, Vanguard combines the disciplines of online and offline PR, strategic marketing and information technology for healthcare providers.