Healthcare & Legal Marketing, Consulting & Practice Process Improvement
Grow your practice 15%-30% in one year
with our marketing guarantee.
Growing a medical or law practice requires more than advertising, more than having a brochure or a website or a Facebook page.
If you want your practice to be more competitive and grow bigger, it's time to think bigger than one-off or traditional marketing tactics.
THINK BIGGER ABOUT MARKETING
Don't let your revenue be stunted by the size of your fishbowl.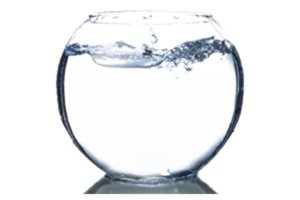 Our marketing agency not only specializes in bringing new clients to medical practices and law firms, we guarantee it.
How our healthcare & law marketing programs attract new leads
Want more patients or clients? With nearly 30 years of experience conducting successful marketing for practices across the United States and Canada, we know to follow the evidence: People search online for health or legal information first (as often as 10x) before they search for doctors or attorneys.
Our marketing and consulting teams are staffed with seasoned writers, researchers, and digital marketing experts. Our founder-CEO is a J.D. and we even have an on-staff medical doctor. We create original, high-quality content that cuts through the noise and is optimized for search engines. Then we promote that content across multiple digital channels, which organically brings people to a practice's website, and ultimately, through the door.
Content marketing that puts practices at the top of internet search engine results pages.
Tired of throwing money at ads? We get clients to come to you through trusted resources and digital content.
More than two dozen marketing services included in our program each month.
Guaranteed 15%-30% growth in the first year or we work for free.
Healthcare marketing and practice improvement go hand-in-hand
Our MedMarketLink healthcare marketing program has driven so many new patients to client practices that sometimes the providers can't handle the influx. That's why we developed MedAmorphosis, a practice process improvement and consulting program that diagnoses operational issues, provides practical remediation recommendations and guidance to fix problems. Headed by our on-staff medical advisor Neil H. Baum, MD, author of 16 books on practice management, and supported by our team of process improvement analysts, the MedAmorphosis program identifies the pain points of practice workflows, guides the development of realistic new processes and trains staff to improve efficiencies and patient satisfaction.
Legal marketing with a fresh approach and guaranteed methodology
Applying nearly 30 years of success in marketing medical professional services, Vanguard launched our LawMarketLink legal marketing program to help lawyers get noticed and grow their clientele. Rather than offering the same marketing tactics so many law marketing agencies offer, Vanguard employs guaranteed methodology and a fresh perspective, using all the right marketing components we know help a practice grow (guaranteed).

Medical marketing
The world's only healthcare marketing and patient education program with a guarantee.

Legal marketing
Boost exposure and potential revenue with comprehensive legal marketing strategies, backed by a guarantee.

Practice improvement
Alleviating the pain points of a practice through consulting, diagnostics and remedy.

Practice insights
Free articles, videos, e-books and more on healthcare marketing, law firm marketing & practice management.