More patients & legal clients. Happier practices.
Grow 15%-30% in one year. Guaranteed.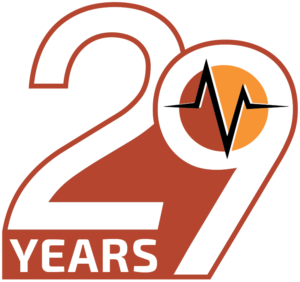 Who we are
For 29 years Vanguard Communications has delivered successful marketing services to practices across the United States and Canada to bring in and retain new patients and legal clients.
We provide two ways to grow: research-driven marketing for medical practices and legal firms, and practice improvement services for both professions, melding our knowledge of patient and legal client motivation, the persuasive power of creative communications and a culture of continuous improvement.
With expertly formulated healthcare marketing, legal marketing and practice improvement programs, we not only specialize in bringing new patients and clients to medical practices and law firms,
we guarantee it
.
"Vanguard: a forefront of an action or movement."
– Merriam-Webster
---
Vanguard is more than just our name; it is our way of life.
---
We take medical practices and law firms from good to peerless
More patients, more $
MedMarketLink
Our practice marketing program includes stellar, original patient content, public relations, superior website technology, social media and more, allowing us to guarantee 15%–30% new-patient growth in year one. 
Not advertising, patient-education marketing
More clients for less cost
LawMarketLink
Our legal marketing program boosts exposure and potential revenue with comprehensive legal marketing strategies, backed by a guarantee and nearly 30 years experience in digital marketing.
Not just SEO: better marketing for law firms
Less pain, lower costs
MedAmorphosis
Our practice improvement and efficiency program eases burnout, cuts staff turnover, boosts patient and legal client satisfaction, and focuses on patient and client experience and staff workflow.
Making success a team sport