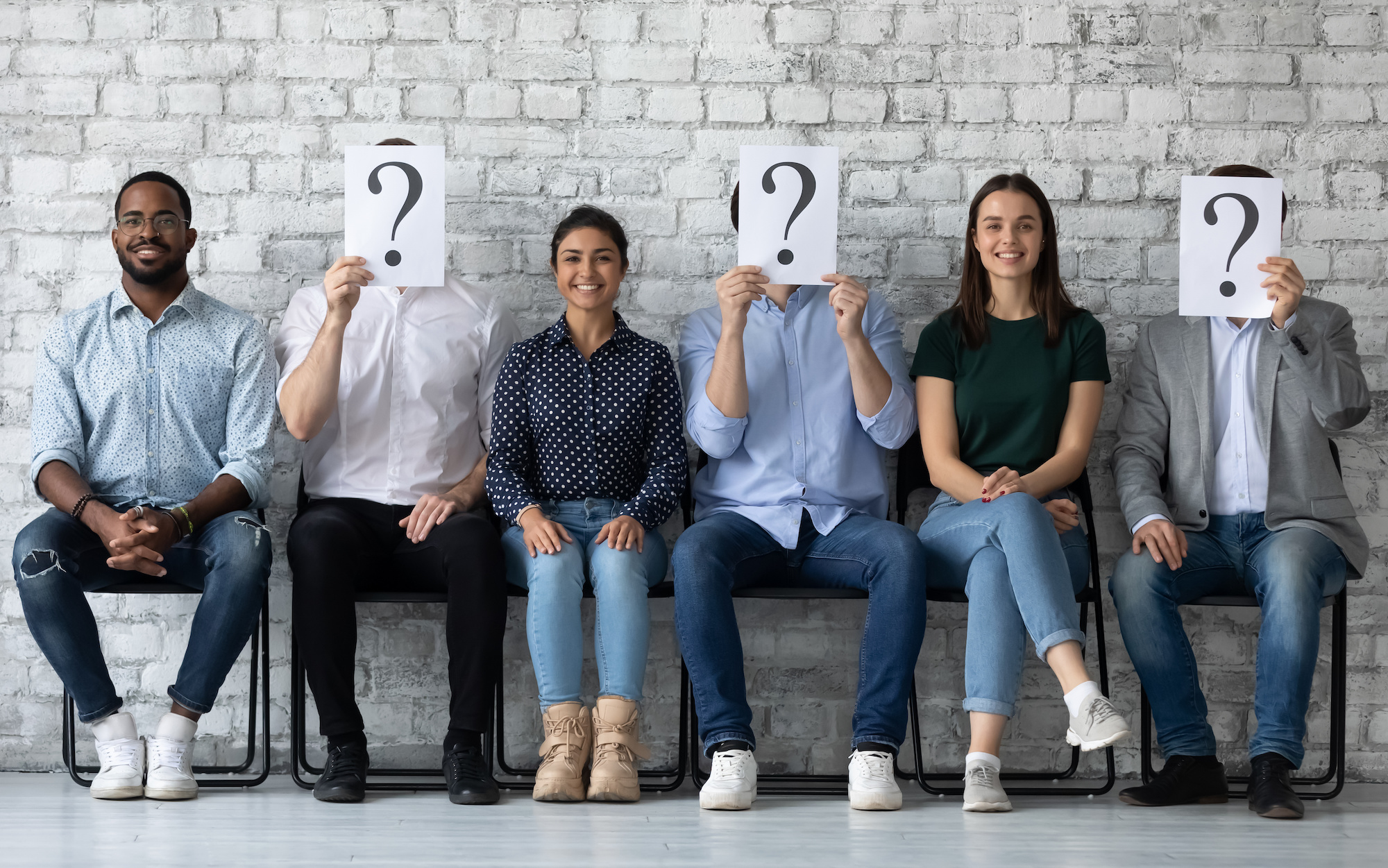 Does your marketing agency have metrics, references, evidence of business success for medical practices, and the right signs for a long-term relationship?
Part 2 in a 2-part series on hiring a healthcare marketing agency
In Part 1 of this blog series on how to select a healthcare marketing agency, we cover things to look for in vetting a candidate. These include: does the firm take a strategic approach, does it live and breathe healthcare, does it have a multi-disciplinary team that can handle content marketing, social media, online reputation management and HIPAA compliance?
If a prospective marketing company has passed that round of vetting, it's time to go a little deeper. Following are some questions to consider asking.
Can we check your references?
If the firm doesn't have references, your practice will be its beta site. Look for a medical marketing firm that has a decent list of existing clients. You may want to contact them, if the marketing company gives you approval.
If the firm doesn't give you approval, it may not be a deal killer but it is something you may want to consider. Ask the firm why not? It may be that the firm keeps its client list private. A fallback is to ask how many clients the firm has and in what fields of healthcare they have clients.
What marketing metrics do you use to prove the effectiveness of your efforts?
In the realm of digital marketing, analytics exist that allow for ongoing, detailed measuring of specific marketing initiatives. A good medical marketing firm can give you reports on the following.
Increase in new patients contacting you or booking an appointment from your website (phone tracking, online form tracking).
Increase/decrease in website traffic, including page view specifics, most visited pages and geographic location of visitors.
How well your webpages rank in Google search engine results pages (SERP).
How you rank against your local competitors in the important keywords patients are searching for online.
The cost paid each time a person clicks on an online advertisement (cost per click), along with cost per conversion (making an appointment or filling out a form).
The percentage of emailed newsletters that recipients open and the percentage of times they click a link in a specific e-newsletter article to go to a page on your website.
Analysis of online reputation management scores and direction, with suggestions for improvement.
Social media post activity, interaction and engagement numbers (followers, likes, shares) as well as trends in the kinds of comments posted.
And there are more marketing metrics a firm should provide. In digital marketing for medical practices, there's really no reason not to get these accurate measurements.
Can you show examples of your marketing success for client medical practices specifically?
These can fall into two categories: hard numbers and appreciation communicated by clients. The numbers are found in the measurable results above, the appreciation in unsolicited comments by practice managers and physicians.
Hard numbers are the best indicator of a healthcare marketing firm's competence. Of course, anyone can make up numbers. But the prospective firm might be able to provide you with data from its reports to clients, without revealing who the client is.
The nature of the hard numbers provided can also give you an indication of the firm's quality. Following are examples of the kinds of business success indicators in healthcare digital marketing a prospective agency should be able to provide (from actual Vanguard client metrics).
68% increase in website visits in the last 12 months compared with the first 12 months.
38,733 doctor bio page views (for a practice with many physicians).
The cost of a new patient lead through Google Ads decreased by 29%.
35% increase in YouTube views over previous year's numbers.
New patient volume up 29%, driven by 45% growth in organic website visits (nonpaid traffic from search engines) and a 20% increase in online appointment requests.
2,562 phone calls from the website tracking number, a 45% increase compared with last year.
73 Google page 1 rankings for monitored keywords, a 53% increase.
A digital healthcare marketing agency that properly utilizes available analytics should be able to easily roll out results like those above. After all, this is what the firm should be routinely providing its clients. The marketing firm should be able to share such information with you without compromising the privacy agreement with its clients.
Happy client comments
Comments from happy practice clients may be found in the testimonials section of a digital marketing agency's website. Of course, the firm isn't going to feature negative comments, so keep that in mind. You might also find some feedback from client doctors on the marketing firm's social media platforms.
Does the marketing agency's personality portend a good, long-term relationship?
Your practice isn't going to achieve marketing nirvana right after you sign the contact because results take some time to really get going. You're going to need to trust the people in the medical marketing firm you've hired. And you're also going to need to work with them.
They can't help you succeed without your input. Look for this from the opening conversations. You also don't want a one-and-done approach to marketing your practice. Building an excellent relationship with a marketing firm will build your business and revenue for years to come. You want a firm that knows how to do that.
A good firm in this regard will tell you what to expect. That's going to start with the probing questions the staff members ask when you are in talks to hire the firm. The firm should also have a method of getting to know you as a client – really knowing you. Once you've inked the deal, understanding and agreeing to what should be a detailed contract of obligations on both sides, your new marketing firm should conduct a site visit of your practice to see what makes you tick.
We've interviewed quite a few practices and recommend a medical marketing firm take these initial steps.
Begin tactical activity only once your goals are clearly identified and budget and strategy are in place.
Conduct a competitor analysis.
Talk to the doctors and managers, then talk to the staff, medical and admin.
Identify your practice's strengths and weaknesses.
Understand your practice culture (the one management promotes and the one that exists).
Identify channels of communication for timely and effective actions.
Establish a hierarchy of practice needs related to business goals and observed realities.
Highlight challenges and opportunities.
Agree on a plan of operating together.
Establish your content marketing needs including a delivery and review process of materials.
The all-important day-to-day details
With these in-depth and initial steps, your new firm should be able to hit the ground running – in the right direction. This should involve marketing staff individuals dedicated to your practice. Email and phone communication need to be efficient and constant, with fluctuations of activity depending on needs, such as a terrible online review, a situation of crisis communications for whatever reason, and a change in the medical environment like COVID-19 that demanded fast action to inform and comfort patients.
You should be able to pick up the phone and have a discussion about issues as they come up. That works both ways, too. Your two organizations will learn how they work best together. Open communication on needs and wants is fundamental to success in marketing. And this should be on two levels: the admin levels of the people in both organizations doing the work, and the upper management level of both agreeing on strategy.
Getting what you pay for in a marketing agency
Regular reporting and conference calls or video meetings (we recommend monthly or bimonthly) are vital for the marketing firm to provide data on effort results and for the practice to offer feedback. Reports should be designed to be scannable by busy physicians, utilizing a summary, graphics, charts, tables and lists that clearly convey the kind of info mentioned above, such as:
New patient leads.
Appointments made from online requests.
Website performance analytics.
Online reputation management efforts & social media metrics.
Dialog in meetings can lead to new directions, such as expanding patient search into nearby geographic markets or suggestions on promoting a new doctor with patient capacity through blogs, social media and e-newsletters. Open dialog and problem solving often leads to successful new initiatives brainstormed together, such as a themed YouTube video campaign and debriefing to determine if the efforts were worth the doctors' time.
If you and your marketing firm keep up solid communications, smart strategy executed well and with measurable results, you can be long-term partners to the benefit of your practice and your patients.
Could Vanguard be the firm you need?
We check all the boxes and have nearly 30 years of medical marketing experience to grow your practice. Guaranteed.