Part 4 in a series: Vanguard experts explain medical marketing
by Stephanie Wilson, vice president
The right words, the right functionality
Like any digital-savvy doctor, you may know that you need to optimize or "SEO" your medical practice website so that it shows up on the first page of Google's results when patients are searching for information about their health related to your specialty. (In fact, they search for health topics 10 times more than they search for a doctor.) HOW to achieve that optimization and what website optimization really means are important starting points to getting your practice on the first page of Google search results.
I cover four key tips for addressing some of the critical SEO/optimization factors below.
What does it mean to "optimize" a website? Hint: It's for Google and your website visitors
Website optimization is a broad term meaning building or updating a website so it is working optimally and effectively for your website visitors and also for ranking on search engines (Google and the rest).
Website optimization = search engine optimization (SEO)
SEO is the process of building (through content and coding), updating and adding to your website so that it ranks highly or has high visibility in search engines like Google. Optimal Google search rankings means your medical website appears on the first pages of Google's and other search engines' results for keywords (terms or topics) a patient is using to search for information.
Although SEO is hugely driven by content, there are many important factors in website SEO and general optimization, including:
Usability.
Information organization (navigation).
Functionality.
Speed.
Design.
Technical specifications.
And more.
Optimize websites for all those patients online & on smartphones
According to the Pew Internet & American Life project, approximately 90% of adults in the United States use the internet and 80% of them have searched for health information recently. Our analytics show that well over 80% of visitors to our clients' websites find their way through searching a term.
Additionally, internet research and our medical clients' website analytics show that between 65%-75% of website visitors use their smartphones (vs. a laptop or even tablet).
Your potential patients are online and searching, and it takes an optimized website to appear on the first page of Google where they land first looking for health info related to your specialty.
You also must optimize your website to load quickly and make it easy to navigate for visitors on those small smartphone screens.
---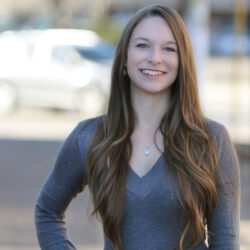 Medical website optimization tip #1: Publish content that speaks your patients' language
It's critical a medical practice website has reliable and accessible health information to engage today's digitally-driven patients. In this way, a practice can establish a positive relationship with potential patients before they ever set foot in the practice.
Vanguard has long recommended a marketing strategy for our clients that leads with patient education and health information. This not only satisfies what patients are looking for but is also the critical factor of SEO.
Google is getting smarter all the time, and its search algorithm, which is the complex system it uses to evaluate and show websites and pages to search users, has become about as intuitive as your patients.
Quality, informative content written in straight-forward, easy-to-understand language about topics patients are searching for is one of the top factors Google evaluates in webpage ranking.
Medical website optimization tip #2: Organize your website content so it is easy to find
This website organization is referred to as navigation. Good navigation makes it easy and not frustrating for visitors to find their way around by utilizing your website's dropdown menus, sub-navigation items such as links on a page sidebar, and links in the body copy (often words or phrases) to related website content.
It's all about user experience
Good navigation is a key aspect of providing a great user experience. This refers to how visitors perceive the ease of finding what they want (usability) and the aesthetics of their experience.
Various aspects of web design affect the user experience, and navigation is a big one. Poor navigation leads to frustration and departure from your website, possibly never to return again.
Limit dropdown navigation menu options
Psychologists William Hick and Ray Hyman developed valuable insight that is now known as "Hick's Law" or the Hick-Hyman law: As options increase, the time to decide increases exponentially. And increased time to figure out which dropdown menu item to click can lead to increased frustration for your patient users.
What this means for website dropdown menus and other navigation: less is more.
At Vanguard, we typically recommend four to five main menu options, and limiting the labels to single words if you can help it. Adding a lot more can make your website difficult to navigate quickly, frustrating your patients.

Interlink related content
Interlink pages and blogs on your website so patients can find related content easily, or have a quick avenue for finding out more in-depth information located elsewhere on your webpages or site. This may include something like a sidebar menu of links to other pages in a given section of the website. It might also include a "hyperlinked" word within the content on a page.
Example of hyperlinked term: you can read our marketing blog for useful tips for marketing your practice
Google likes easy navigation
Easy menus, navigation and linking not only help your website visitors, but are other Google ranking factors. Plus, content that is well-interlinked also makes it easier for Google's search bots to "crawl" your website, meaning it can record and index content for possible display in search results.
Medical website optimization tip #3: Make your website fast with good page speed
In this fast-paced world, and seemingly faster paced digital age, having a fast website is critical. When patients access your website, the page they are trying to visit should load quickly – typically under one second.
For example, Vanguard's standard for "fast loading" time is 0.10 seconds or less.
Factors that impact how fast a website loads can include:
Image size, the number of images on a page, and how images are stored (hosted) and condensed for website visitors.
The number and complexity of coded elements on a page, such as a header, dropdown menu, slideshow, graphics or social media widgets.
The platform or framework a website is built upon, sometimes referred to as a content management system (CMS); CMS systems include WordPress, Squarespace and Weebly to name a few.
A healthcare website developer (coder) will be able to use a variety of tools and methods to address items like those above, reducing the amount of time a website takes to load (website loading speed or page speed).
Why is a fast website load time important?
First, the obvious reason is you don't want your patients to get frustrated waiting for information on your healthcare website to load. This is especially important for visitors on mobile devices and using their cellphone network instead of faster Wi-Fi.
A second reason that might be surprising to you is Google cares about your website's load time, too. Google has hundreds of factors it uses in its search algorithm, which is its method for evaluating and displaying website search results to searchers. Google takes into account not only how closely the content matches a user's search query, but also the user experience once he or she clicks on the search result, especially how fast a website will load.
Medical website optimization tip #4: Security is a must for HIPAA & protected health information (PHI)
Because most of your healthcare website visitors are or could become your patients, it's important to protect their privacy. When building a website or adding features, it's vital to consider how each element of your website will impact its security, including:
How it handles patient information, such as that submitted on an online form.
The website's protections against hackers accessing the website and being able to change information or add unsecure or even dangerous extra code. This could be adding links that would take patients to a scam or unsafe website, or adding code that could collect patients' information without their knowledge.
Encryption (https:// in the URL)
Website encryption is usually your first line of defense. This is often seen as the https:// in website URL addresses, which stands for "hypertext transfer protocol secure" and is a specific method of keeping secure information and transmission of information to and from your website.
Not only is this important for HIPAA and general privacy concerns, but that https:// in your website's URL address is another key signal to Google that your website is safe for its searchers to visit. This is another factor in how highly Google ranks your website for searches.
Be mindful of your website's plugins, widgets and other add-ons
Another key element for website security is what coded functionality you choose to include. Every functionality, whether it's an online form, a social media widget to show your latest posts or a slideshow plugin, represents a piece of code to make that functionality work on the website.
If that code doesn't have proper security in place, it could be susceptible to hackers breaking into the website.
Bad widget or plugin code is to a hacker what an open window is to a house burglar.
And so many more ways to optimize a website
From website design to how you use links and buttons, there are many more ways you can optimize your website for your patients and for Google and other search engines. It's typically best to partner with a website developer and a website management team to make your healthcare website perform at its best. However, these tips can help if you manage your own website, or help make you a better advocate when working with a website team.
Website optimization and development is a big factor in Vanguard Communications' MedMarketLink program that delivers patient-friendly websites and resources for guaranteed practice growth.