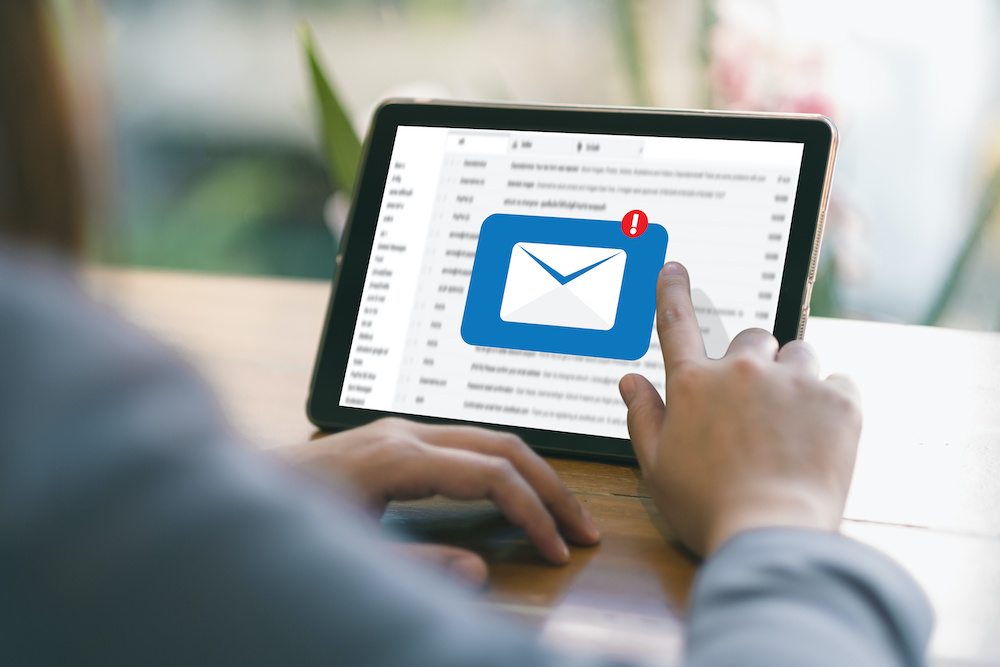 Part 3 in a series: Vanguard experts explain medical marketing
By Aurelia Vanderkolk, email marketing & client services specialist
Email marketing nurtures trust and loyalty among new and future patients
Having a direct way to communicate with current and new patients sounds great, right? Email marketing engages patients on a more personal level and helps to improve the doctor-patient relationship. Email marketing also helps to solidify a long-term connection with patients, leading them to continue going to your practice.
Email marketing is unique because it's one of the few marketing channels that patients choose to receive. Unlike other marketing strategies, patients voluntarily supply their email address for use, which is called opting in. This allows for the potential of a much higher conversion rate, which can be opening the email or taking an action such as clicking on a link in the email, as the audience is already interested in learning more about your practice and services.
However, because of the opportunity for a high conversion rate and easy access, most businesses use email marketing, which can flood a consumer's inbox and leave the recipient feeling overwhelmed. We've found that limiting the volume of medical practice email marketing efforts increases their effect. This is one of several ways a medical practice can style, craft and plan its email marketing strategy to lead to a high open rate and ultimately gaining new patients.
Launch your email marketing with an e-newsletter
Creating a monthly e-newsletter is an effective way for medical practices to cultivate a positive reputation and communicate marketing messages to current and future patients.
By crafting a well-written, well-designed and captivating e-newsletter to send to opted-in subscribers, you have a unique opportunity to share practice news, new health education content and blogs, and to promote initiatives and other patient resources that all link back to your website (which is what we all want).
The underlying message of quality medical practice e-newsletters communicates to patients that their physician cares about their overall well-being. An effective e-newsletter builds the patient's trust and loyalty, which can lead to an increase in patient to patient referrals.
E-newsletters serve as a supplement to the practice website, marketing initiatives and public relations strategies.
For our clients, we create a distinct tone and develop a clear identity of a practice that enforces its brand messaging.
Our short, snappy overviews of the articles in the e-newsletters make a lasting impression, even if a reader doesn't click on the linked text.
You need to develop a strategy for your e-newsletter. Decide what aspects of your practice you want to highlight. If there's a service line you would like to promote, an e-newsletter is a good way to do it. Come up with a good balance of content that broadens the appeal of each issue.
Expand your email marketing with e-blasts
Another powerful use of email marketing is a short, single-topic email. Called an e-blast, this kind of message is useful when the practice has news or an announcement patients need to be aware of.
We've created e-blasts for our clients that:
Introduce a new provider or new clinic location.
Alert patients to new COVID-19 related office procedures.
Announce closings or delays due to weather.
Send a patient satisfaction survey.
Invite to a practice or specialty related event.
Request testimonials or success stories.
Share baby photos or other related pictures.
Educate during a health related "awareness month."
Send a "Happy Holidays" message.
E-blasts show patients that the practice puts in extra effort to share relevant and timely information with them.
Creating the perfect email marketing message
How can your practice stand out in a sea of emails? Here's what we do for our clients.
Begin at the beginning
Before someone even opens an email, they see the subject line. We craft a creative and alluring subject line, which is the first step to standing out. Keep it both informative and compelling.
Keep it short and clear. The job of a subject line is to communicate what the email is about. It's important for the reader to instantly understand your message at a glance.
Keep the reader wanting more. While the subject line should be clear, readers should still feel compelled to open the email. So don't give too much away up front.
Ask questions that pull the reader in, like Could you use our new service?
Keep it short and sweet
Once a clear subject line for the e-mail is established, we make sure that the body copy is a reflection of the subject line. For instance, the text relating to each article and its associated link in a newsletter should be informative, compelling, concise and actionable. It's important to keep in mind that the average attention span of a reader has gotten shorter, so getting to the point quickly is important.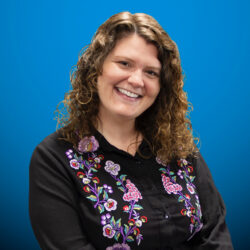 Different elements working together
What you'll see most of the time in our e-newsletters is an ensemble messaging approach of four elements: image, headline, a few lines of explanatory copy and a call-to-action button that links to the item's website page. These should work together, with each element adding value and interest to the overall message.
Make it mobile friendly
Roughly 3 in 5 people check their email while on the go, and 75% use smartphones the most frequently to check emails. That's why we create responsive emails that are always mobile friendly, which is essential for a high interaction rate. We ensure that patients have an enjoyable reading experience regardless of the device on which they are viewing the e-newsletter or marketing email.
Provide helpful information
Now that your patients have opted in to receiving your newsletter or marketing emails, continuing to gauge their interests and focusing your content on those is important to keep them engaged. We craft health library content, blogs and website features that are specific to your practice and patient's interests. By including information like this that is relevant to them, the patients or future patients will continue to open your emails to view the content that gives them value.
Invaluable patient engagement
E-newsletters and e-blasts are more than just a sales and marketing tool. Well-crafted and thought out communications like e-newsletters give your practice a unique opportunity to grow the communication with your patients. They engage current and future patients and help to build and continue the trust they have in your practice.
Email engagement offers a chance to connect with your patients in an approachable and friendly way that isn't always achievable through other avenues. This personal approach shows that you care about your patients and want to stay connected with them even when they are not visiting your office.
Working with Vanguard Communications Group as an expert partner will help your practice create professional, compelling emails that are mobile friendly. We provide the expertise to make any marketing email interesting, and most importantly, stand out from the rest.
Increase your practice 15%-30% in year one – guaranteed.
Our MedMarketLink healthcare marketing program contains everything a practice needs for growth, from mobile-first web design to content marketing to media relations and online reputation management.