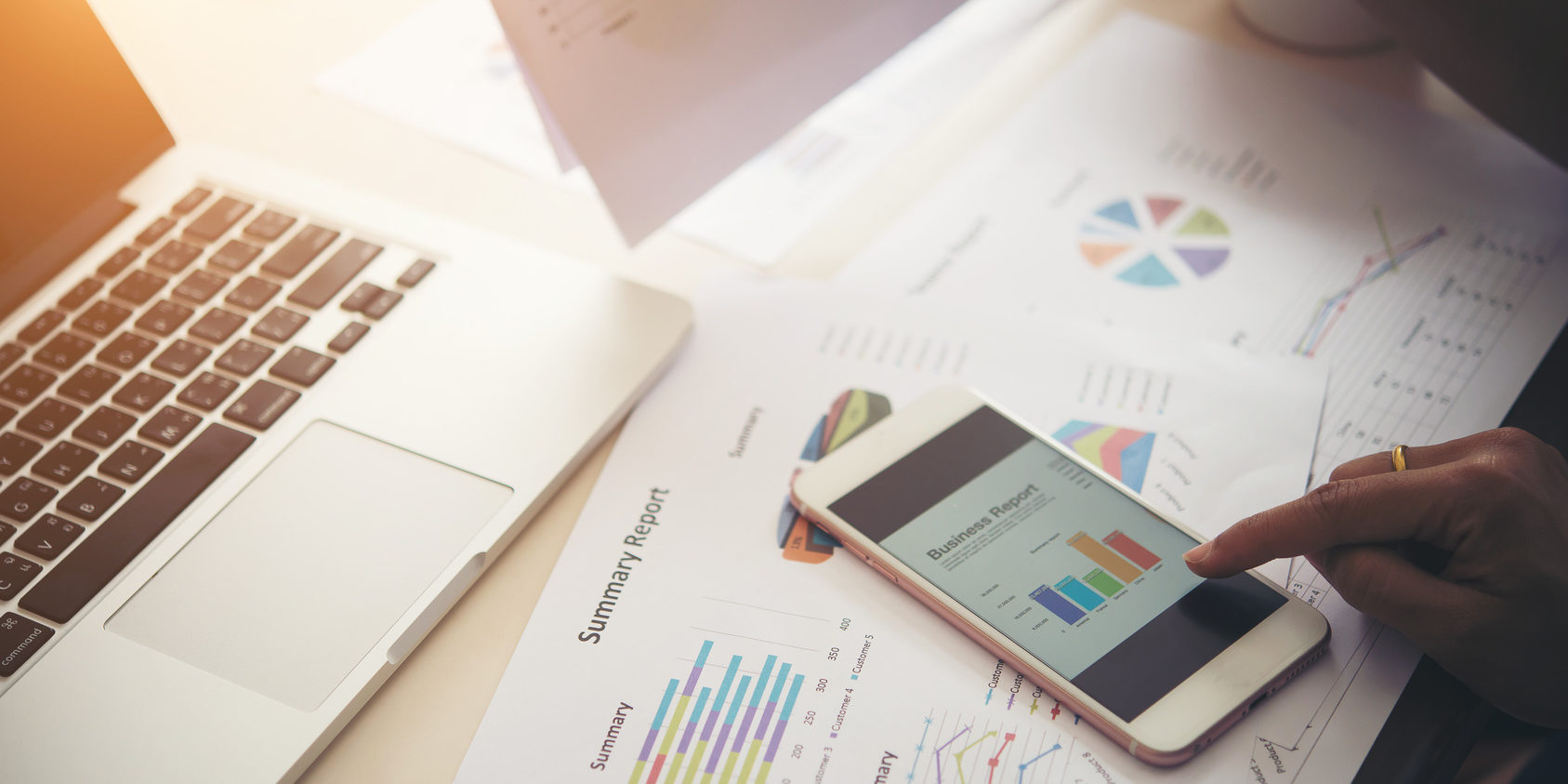 It is not a sin to think about a medical practice as a business and to consider patients as customers
The day has now arrived when medical marketing is no longer a bad phrase and that ethical marketing and practice promotion has become an acceptable strategy to make your practice more attractive to new patients, and more productive and more efficient to existing patients. I am sure that when most of us graduated from medical school or finished our postgraduate training, we had little or no skills nor instructions on how to market our practices.
Most of us did the time honored "hang a shingle" on the door, add our name and contact information to the Yellow Pages, and place a small announcement in the local paper that we were open for business. This method of medical marekting worked for many years, and the practice would increase by having favorable word of mouth spread the results of satisfied patients telling others about their positive experience with the practice.
Often this antiquated approach would take three to five years for a doctor to build a busy practice. Today, most young doctors are not willing to wait that long and will have to incorporate some medical marketing strategies to build their practices. Also, mid-career physicians, between 40-60, who have never considered marketing a necessity are getting on board with developing a practice marketing strategy.
Another issue or problem is that doctors don't see their practices as businesses that require medical marketing and promotion. It has been uncomfortable for doctors to think of patients as customers.
In reality, patients are customers who seek out healthcare and expect to have the same level of service they receive from a hotel employee, stockbroker or accountant.
The current playing field has changed. Whether you are interested in increasing the number of new patients, keeping existing patients, or showcasing your areas of interest or expertise, it will be necessary for you to incorporate a marketing strategy into your practice. This blog will discuss why we need to market our practice.
Internet searches for healthcare are second only to porno searches
Medical practices have changed dramatically in the past decade. Patients, thanks to the internet and Google, are better informed about their medical conditions and feel more empowered to take control of their healthcare. Patients can use information they find online to self-diagnose and decide if they want to make appointments with specific doctors.
It is estimated that 80 percent of internet users are going online to search for medical information before they see their doctor. Google and Yahoo searches for healthcare are second only to pornography as the most frequent internet searches! People are looking at online rating sites to make a selection of their healthcare provider. They are expecting to know the price associated with care and what will be their out-of-pocket costs when they become patients in your practice and have services and procedures that you recommend.
Patients are also savvy enough to understand Press Ganey scores and they are asking about physician's and hospital's reputations by going online and checking what others are saying about the doctor and the hospital. The take home message is that healthcare is becoming a more customer-service oriented industry than we've ever seen before.
The competition for medical care has been ratcheted up in the last decade. Who would have ever thought that you could get a flu shot without an appointment at a CVS or Walgreens pharmacy? Or get an immediate appointment at an urgent care center, or receive medical care at Walmart?
What is a doctor to do in marketing and promoting his or her practice?
The good news is that it is not difficult. You don't have to have an MBA in order to engage in medical marketing, although the number of doctors who are receiving combined MD\MBA degrees is steadily increasing. Any doctor can create a medical marketing plan. However, executing the plan requires time, energy and communication with everyone else in the practice.
I know this can be accomplished in-house, but a doctor is not working at the top of his license if he or she spends time creating a website and writing a regular blog for the practice. It is far better for a doctor to spend time seeing patients rather than on executing the marketing plan. This is something that is best done by experts, especially experts with medical marketing experience. We estimate that it takes one or two extra patients a week to pay for an effective marketing plan. After all, this plan is intended to generate more new patients, and one or two additional patients a week should be easily achieved.
Most doctors and practices that have embarked on a marketing plan are making marketing decisions based on "gut feeling" or intuition rather than on facts. This approach is destined for failure. Making false marketing assumptions can be costly and give you a bad taste concerning medical marketing.
If you market by the seat of your pants, you will on occasion make correct assumptions. But often the gut is not as accurate as the brain and the collection of good data. Also, this kind of plan doesn't have a measurement metric to determine its success. We have seen multiple practices that have used this approach, only to find that the practice is not aware if the marketing plan was successful, or they never determined the return on the investment (ROI) and quickly abandoned the plan.
Another problem is that marketing does take time to see the results. It's not simply creating a website and your cup will runneth over with new patients flocking to your practice. No, marketing is developing and executing the plan and then measuring the results, which often takes six to twelve months in order to see the outcomes of instituting a marketing plan. It's not just one idea or suggestion that will work, but it's lots of medical marketing efforts, usually over enough time that will generate rewards and results.
The Neil Baum case study in the value of many little medical marketing actions
One of us (NB) was interested in attracting more male infertility patients to the practice. Contact was made with several OB-GYNs and several infertility clinics and informed them of my interest in evaluating the men they were testing for infertility. A minimal response occurred. NB asked a few of the doctors, and one suggested that NB should provide the OB-GYNs with sterile specimen cups with instructions on the proper collection of a semen analysis. Shortly thereafter, more men were contacting the office for appointments and evaluations.
Several months later, monitoring the number of new patients calling for infertility evaluation showed a significant decline. Upon contacting the OB/GYNs, NB was told that they ran out of specimen cups and instructions. Problem easily solved.
The take home message is that it isn't just one thing that you do that will make a huge difference in your marketing efforts: It's the little marketing actions that you do every day that will make the big difference.
Start with your existing patient base. Begin by profiling your existing patients in your database and learn their demographic make-up (age, marital status, employment, address and zip code, and insurance). Perhaps you can even consider the psychographic behaviors and why patients selected your practice.
By mining this data you may discover that you have a significant number of patients who work for the same company. Knowing this might encourage you to host an informational lunch hour at the company talking about some area of medical interest or expertise. This will often generate additional patients from that business.
For example, I looked inside my database and found I had a large number of patients from one of the local oil companies in New Orleans. I contacted the health nurse and gave a talk on men's health with an emphasis on vasectomy as an effective method for permanent contraception. As a result, I saw an increase in the number of vasectomy procedures I did in the office over the next six months.
Patient research methods
With the use of the electronic medical record, it has never been easier to collect data on our patients. Web-based questionnaires are easy to use, administer and analyze. However, because they are web-based, the patient has to take the initiative to go to the provided website in order to complete the survey.
Now you can use SurveyMonkey and Zoomerang to create a customized questionnaire for your practice. These surveys are free, but you can access a more sophisticated analysis for a small charge. We suggest that you capture these patient surveys at the point of service, i.e., when the patient is in the office.  I had survey kiosks in each exam room, and when a patient offered a compliment, I ask them to take the two-minute survey and then I reviewed the results every two to three months.
Another option for larger practices or hospitals is to make use of patient satisfaction research from the Myers Group or Press Ganey or if you are in a large market, you can use a local market research consultant. However, we recommend that you select a consultant who has experience in medical marketing research, as a consultant who has marketed restaurants will probably not be on the same page as a medical practice and their marketing needs.
Another method is to use anonymous questionnaires or focus groups to survey current patients about what they do and don't like about the practice. Also ask them for suggestions for improvements that would make their interaction with the practice more positive.
There is often a gap or a chasm between what the patient deems to be important and what the doctor thinks the patient wants.
Why is this information important?
You will find that patients grade doctors or evaluate them more on service provided by the doctor and the staff. For the most part patients are not qualified or trained to judge a doctor's quality of medical care. The patients instead focus on how easy was it to get access to the practice, does the doctor actively listen to them or does he have his head concentrating on the computer screen.
Today patients are looking at the quality of care they receive. Quality is defined as outcomes divided by costs. Outcomes are the patient's point of view of the care and not necessarily from the provider's assessment. We need to look at a patient's perceptions of care, not just mortality and complication rates. We need to measure how quickly a patient returned to gainful employment or activity after a procedure or surgery. We need to measure how quickly the nurse responded to a patient who rang for the nurse's station for pain medication. These are not measurements often made by doctors but these are issues that have medical marketing potential, especially if they are favorable.
Getting started
Of course, doctors and practices DIY or do it yourself. But we ask you: Is this the top of your license? Doctors have been trained to diagnose and treat medical conditions, not to develop websites or create regular blog content. Another option that we don't condone is having your office manager's high school student develop your website by converting your tricolor brochure into an electronic format. Yes, you can brag that your practice has a website, but this is not likely to generate new patients and be a website your existing patients are going to visit very often. That requires outstanding content.
We think that medical marketing has to begin with a marketing plan with goals and objectives. Then you need to find a firm, consultant or organization that understands your needs and wants, and that can cost effectively help you reach your destination.
Bottom line: We agree that you didn't go to medical school to learn how to be a healthcare marketer. However, in today's healthcare environment, it is necessary to think about efforts that are going to be needed to make your practice visible and to showcase your areas of interest and expertise. By doing so, you can expect an increase in the number of new patients that you attract to your practice while maintaining the loyalty of the existing patients.
In the next blog, we discuss the marketing plan and how to get started marketing and promoting your practice.
Increase your practice 15-30% in year one – guaranteed.
Our MedMarketLink healthcare marketing program contains everything a practice needs for growth, from mobile-first web design to content marketing to media relations and online reputation management.