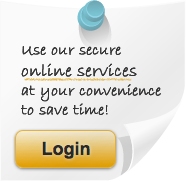 Online tool used by 3 million allows patients to make appointments, pay bills, refill prescriptions & more
DENVER, Oct. 22, 2010 – Vanguard Communications, the company behind the MedMarketLink program – an integrated suite of marketing and technology services for specialty medical practices – announced today an agreement with Intuit Health to provide Internet-based portals for health care consumers to go to doctors' websites and directly request appointments, fill out new-patient forms, pay bills, refill prescriptions and check lab results, among other patient-doctor conveniences.
Vanguard – whose MedMarketLink program has delivered tens of thousands of new patients since 1994 to specialists in fertility and in vitro fertilization (IVF), neurosurgery, urology, and oncology, among others – selected Intuit Health as a portal partner due to its unique breadth of software interfaces.
"Medical software companies capture medical practices as data captives," Vanguard CEO Ron King said. "Building bridges between these proprietary systems is quite tricky. Our research found other portal developers had managed to negotiate access to a grand total of two medical database systems at most."
In contrast, King noted, Intuit Health – whose parent company sells TurboTax®, Quicken® and QuickBooks® software – has negotiated access to more than 40 providers of practice-management software and electronic medical records (EMR). As a result, the Intuit portals can work with dozens of practice-management and EMR systems from Centricity to Misys to meridianEMR to TSI Healthcare.
Today more than 3 million patients and 33,000 health providers use Intuit portals in medical practice websites. (Practices that implement portals may qualify for the $44,000-per-physician reimbursement funded by the American Reinvestment and Recovery Act.)
"This is a proven turnkey product," King said. "We've seen medical groups spend years and sometimes millions of dollars to roll out even the basics of a system. However, we can integrate the Intuit portals into our clients' websites for availability to patients in a matter of weeks."
The Intuit portals are the latest addition to a sophisticated package of marketing and technology services in the MedMarketLink program that includes practice public relations, website development and publishing, search-engine optimization (SEO), Internet advertising (pay-per-click), and online and offline practice and physician reputation management.
To learn more, contact Margie Abernethy or Nicholas Maloney at 303-382-2999. ASRM attendees may also see a demonstration at booth 500-502 through October 27.
About MedMarketLink, a program of Vanguard Communications
MedMarketLink uniquely delivers the force of multiple professional disciplines to the growth of private medical practices by merging the art of marketing communications with the science of technology through direct-to-consumer and physician-to-physician marketing and reputation management. Learn more about MML
About Intuit Health
Intuit Health is the industry leader in communication solutions for patients, providers, and health plans. For more information please visit www.intuithealth.com or call (877) 599-5123.
About Vanguard Communications
Since 1994, Vanguard Communications has provided specialty healthcare marketing with a strategy focused on patient education guaranteed to bring new patients to specialist physicians, physician assistants, nurses and therapists in private, university and hospital practices. Through its MedMarketLink program, Vanguard combines the disciplines of online and offline PR, strategic marketing and information technology for healthcare providers coast to coast.
Media Contact
Matt Lynn
303-382-2999
Send an Email