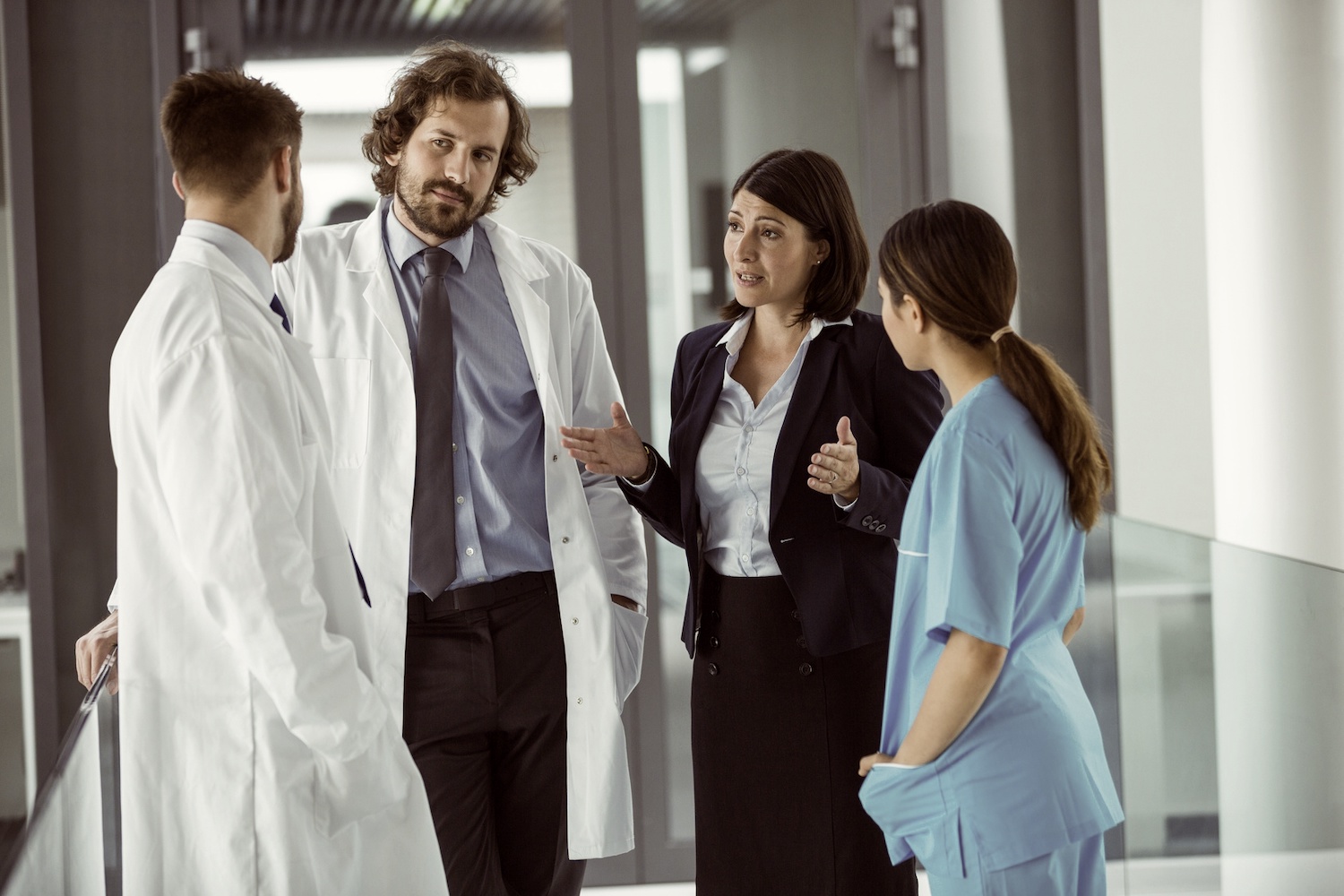 Our free e-book explains how to get your physician partners' buy-in to bring in medical marketers – and lots of new patients
Physician partners in a practice are expected to bring in new patients and help grow revenue. How to accomplish that growth, however, is often up for debate. If you're a partner who champions hiring professional medical marketers to attain growth, you might find yourself alone.
We've pulled from our 27 years of increasing revenue for medical practices to give you applicable ideas on how to talk with your physician partners about medical marketing. Download our e-book, "Get Your Partners' Buy-in to Bring in New Patients," below.
Making the case for medical marketers
Physicians tend to resist marketing for two main reasons: 1) Self-promotion has historically been seen as a desperate move, and 2) marketing gets confused with advertising, which can elicit visions of going-out-of-business sales.
When it comes to the business of medicine, though, partners in medical practice know that it takes money to make money. They are willing to invest in medical records systems, equipment upgrades, office space and staff without question. So why not medical marketing?
Doctors do a disservice to themselves by thinking about marketing as ads on TV, radio or newspapers. Rather, through educational written and video content, social media and public relations, medical marketers enable physician partners to:
Educate prospective and existing patients.
Attract new patients organically.
Improve online reviews on rate-your-doctor sites like Yelp.
Increase news coverage opportunities.
Draw commercially insured patients to the practice.
Download the e-book now
Medical marketers find patients where they live and work: online
There's a simple reason why medical digital marketing works: 8 out of 10 people search online for information about symptoms, conditions and treatments before they ever search for a doctor.
Google gets 1 billion health-related searches a day – that's 70,000 a minute. Also, 81% of patients will look up a referred doctor online to check out his or her reviews, website and social media channels. Nearly 90% will change their mind about a referred provider if the patient sees negative or weak online ratings.
The best way for physicians to be discovered by new patients is for them to provide relevant, trustworthy medical information that potential patients are already searching for online. That information should be
optimized
for search engines, presented in a variety of formats (including doctor
blogs
, patient stories,
videos
, library pages about health conditions and treatments), and orchestrated across integrated channels (website, Facebook,
PR
and
emails
, for instance).
Doctors shouldn't be doing it for themselves
While doctors and other clinical providers are bright, intelligent people, they specialize in medicine, not marketing. To effectively bring in new patients requires an evidenced-based program administered by highly trained experts. In other words, medical marketing specialists.
"Doctors are not working at the top of their license if they are spending time working on a website or placing ads," says Neil H. Baum, MD, Vanguard Communications' medical advisor. "It is far better for a doctor to spend time seeing patients than on marketing."
Another reason that doctors shouldn't manage their practice's marketing is the rise of consumerism in healthcare. Today's patients are empowered to do their own research, price shop and write reviews of products and services, from fitness gyms to physicians, in a very public forum: the internet. With the advent of retail health, patients have come to expect the same conveniences and customer service that they get from restaurants, hotels, even banks, from their healthcare providers (if not more so).
Learn more: A doctor is 194% more likely than a restaurant to receive a 1-star review
For a practice to stay on top of its image, it requires regular monitoring and freshening of all digital marketing channels. Adding educational content to the website, responding to negative and positive comments on social media, and identifying areas for service improvement is what a dedicated team of medical marketers does best – and at a cost that may be surprisingly reasonable.