About Stephanie Wilson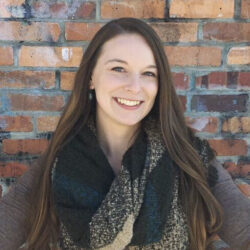 As Vanguard Communications' vice president, Stephanie Wilson oversees Vanguard's day-to-day business, leading the client services and public relations teams and directing marketing, process diagnostics and patient experience strategies for all of Vanguard's healthcare clients.
Joining the Vanguard team in 2011, Stephanie's marketing and patient experience expertise includes driving brand messaging and directing business strategies for content, digital marketing, website development, graphic design, and tech optimization and security. After 10 years of working with physicians and practice staff, she is acutely skilled at guiding practices to improve their reputations, patient retention and profitability through positive and efficient customer service and process improvement.
As part of Vanguard's leadership team, Stephanie also helps guide Vanguard's own business strategy, hiring, staff development and culture. She has played an integral role in developing Vanguard's standards and processes to effectively deliver services to clients as well as direct internal operations. Additionally, Stephanie serves as a core member of the HIPAA compliance security team.

She also serves on the University of Colorado Boulder, Leeds School of Business advisory committee for the customer experience certificate program (2021-2022).
Before joining Vanguard, Stephanie was a writer and editor for Go World Travel, where she also managed one of its online travel magazine websites, goColorado.com. A journalism- and digital media-degreed graduate from Metropolitan State University of Denver, Stephanie enjoys helping clients establish their brands and is invested in building a successful strategy to build each practice's business.
Outside of Vanguard, Stephanie loves getting outdoors to explore, camp and hike in Colorado as well as traveling, reading the classics, photography and spending time with her husband and their two mini dachshunds.