Think Bigger Healthcare
Did you know?
A goldfish's growth can be stunted by the size of its tank.
Don't let your new patient growth be stunted by marketing that doesn't produce results.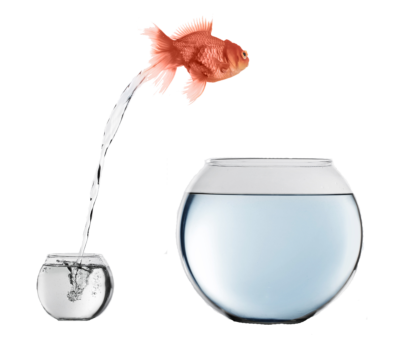 What does "think bigger" mean?
A goldfish is the product of its environment, as we all are. If a goldfish is kept in a small bowl with poor filtration and infrequent water changes, it will stay as small as it was the day it was purchased at the local pet store or won at the county fair. If the fish is moved to a larger tank or a pond, the fish can easily grow to be a foot long.

The same goes for your practice. In order to take your practice to the next level you need the right environment: passionate doctors, motivated staff, happy patients and a steady stream of new patient appointments. That's where we come in.