Part 6 in a series: Vanguard experts explain medical marketing
By Lisa Long, client development manager
How you make patients feel is the basis of your branding – and the number one way to keep or lose patients
While practicing medicine is a scientific endeavor, medical practice is becoming more and more like a customer service maneuver. The rise of consumerism in healthcare is forcing doctors and practice managers to pay attention to reputation management, marketing and touchless patient intake – factors that have nothing to do with clinical care.
Except they do when it comes to attracting new patients and keeping existing ones. Today patients are empowered to do their own research on providers and make their own choices when selecting or staying with a doctor. As such, patients are "demanding healthcare experiences that are as frictionless as those in the hospitality, airline or ecommerce industries," PatientEngagementHIT reports.
With that power of choice comes expectations for value and enjoyable experiences in medical care just as for any other sector. That's where branding comes in for a medical practice: it influences choice and loyalty.
Branding creates a feeling that people remember
Branding is a method by which an organization influences consumer perception about its product's quality and the distinctive experience consumers will have when they engage with the product and the company. Establishing a solid brand is achieved by appealing to positive emotions consistently over time.
Research has shown that what makes a brand succeed is demonstrative messaging that draws people in emotionally. Marketing that works facilitates instinctive, gut-level, System 1 decision making in favor of the brand while reducing price sensitivity toward it.
In that light, it's helpful to think of your branding as the combination of ways your practice conveys a perpetual, distinctive feeling. Like Volvo makes its customers feel safe. Nike enables athletes to feel empowered. Coca-Cola stimulates happiness.
What comprises a brand?
The word "brand" can be confusing because it encompasses so many intangible elements of an organization, such as its mission, look, attitude and customer care as well as the channels through which a customer can interact with it.
Understanding the elements that constitute a brand may help.
Visual expression. An organization's logo, colors and fonts, along with its packaging, office design and marketing collateral, are meant to nonverbally convey its credibility and personality while hinting at the kind of experience patrons can expect. Think of the unmistakable brand identity of a swoosh on a sneaker.
Promise. A brand's promise is the continual delivery of an organization's mission and personality through its products, employees, support services and policies. For instance, Nordstrom's brand promise is that customers can return anything at any time (including tires).
Perception. Thanks to, or in spite of, an organization's best attempts at visual expression and living up to its promise, consumers will think of a brand a certain way. Example: From 1965-1996, United Airlines promised to "Fly the friendly skies." But in 2017, a video showing a passenger being forcibly removed from a plane by law enforcement got more than 200 million views online. United lost $255 million worth of market value that year.
Asset. Over time, an organization's history, perception, market size and financial stability can make its brand a valuable asset (see United Airlines). Forbes says that "when a brand loses its distinctive meaning, it is almost always going to struggle in the market and then in valuation."
How to start developing your brand identity
When a new medical practice client comes on board for healthcare marketing at Vanguard, one of the first things we tackle is branding.
Graphic identity
This first step includes assessing a practice's graphic identity as it appears on its current collateral, including business cards, website and office signage. Often, practices don't have an established look and feel with consistent colors, typefaces and graphic style used across all platforms. A mismatched look signals disorder and untrustworthiness to a patient.
We insist on a professionally designed graphic brand identity first and foremost because the nonverbal cues are the first messages patients see and comprehend (back to System 1 brain processing, which is automatic and unconscious). The graphic identity includes color palette, primary and secondary fonts, and a style guide for usage. A well-considered and professionally designed brand identity conveys the doctors' professionalism, credibility and innovation in care delivery.
Tagline
Next, we develop a tagline, which is essentially the practice's brand promise in a neat, succinct phrase. We take the time to interview physician partners and staff to gain insight into what they and patients love about the practice, what gives their work meaning, and what's special about the practice's history and outcomes. Then our team of experts synthesizes the findings into a message that says it all.
Once we've nailed down the brand identity and promise, we apply it consistently to all public- and internal-facing collateral, including stationery, signage, website, social media channels, even on-hold phone messages and email signatures.
Not only do patients need to see and recognize your brand at every turn, so does the staff. Everyone who works for the practice benefits from consistent reminders of the promise they are to deliver to their customers.
Branding demands consistency in experiences
Branding doesn't stop once the visual elements are complete. In fact, the most critical extension of your brand are the experiences patients have before they even come to your office, during their visit and after they leave.
Branding before they come to your door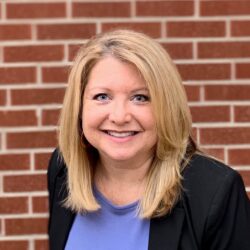 A 2020 study revealed that 88% of patients to whom a referral was given went online to look up that doctor before booking a new patient visit. More than half of patients will use three unique online sources to research a doctor before scheduling an office visit, and nearly half will not book an appointment with a provider who has incomplete online listings.
That means your online presence will very often make or break your chances of getting a new patient visit, so promote your brand on every internet channel possible. Being findable online and providing helpful information is an extension of your brand promise.
Claim your profiles on Facebook, Google My Business, Yelp and rate-your-doctor websites. Upload a professionally designed logo. Keep the information updated.
Make sure your website reflects your brand look and feel, with consistent colors, fonts and styles throughout.
Publish educational information on your website about the conditions you treat and treatments you offer.
Offer clear options to make an appointment online and contact you through your website.
Live the promise in the office
Shoppable medicine has wrought the need for providers to make patients feel respected and appreciated. The patient experience at your practice will affect your brand perception. Here are some ideas for making those experiences positive:
Enlist people to answer the phones. Don't subject patients to phone tree frustrations.
Offer conveniences like online intake forms and appointment scheduling 24/7.
See patients on time.
Say the patient's name and look him or her in the eye upon greeting.
Go the extra mile, such as validating parking or offering cold bottled water.
Email a video welcome message from the physician to a new patient.
Please them – don't leave them – afterward
In tennis, the follow through of a ground stroke is keenly important: it keeps the path of the swing smooth and allows the racquet to gain momentum through the point of contact. The same holds true for the patient experience.
Following through with a patient after an office visit is a clutch move. Continuing to communicate with a patient after an appointment not only delivers on your brand promise but strengthens the person's perception of and experience with your brand.
Encourage the physician to call patients with test results, especially if they're negative.
Send patients satisfaction surveys to show you care about their experience in your office.
Ask patients to write positive reviews about you online. This makes patients feel like their opinions matter. (They truly do!)
Send a birthday card or email.
Consistency in experience – delivering on the brand promise every time – is what sustains a positive perception. In turn, perception is what motivates patients to refer friends and family and write positive (or negative) doctor online reviews. Living your brand increases not only your patient satisfaction rates, but your revenue.
Vanguard guarantees new patients
For close to three decades, we have helped medical practices increase new patient volume by 15%-30%. How can we help you thrive?