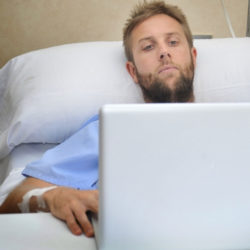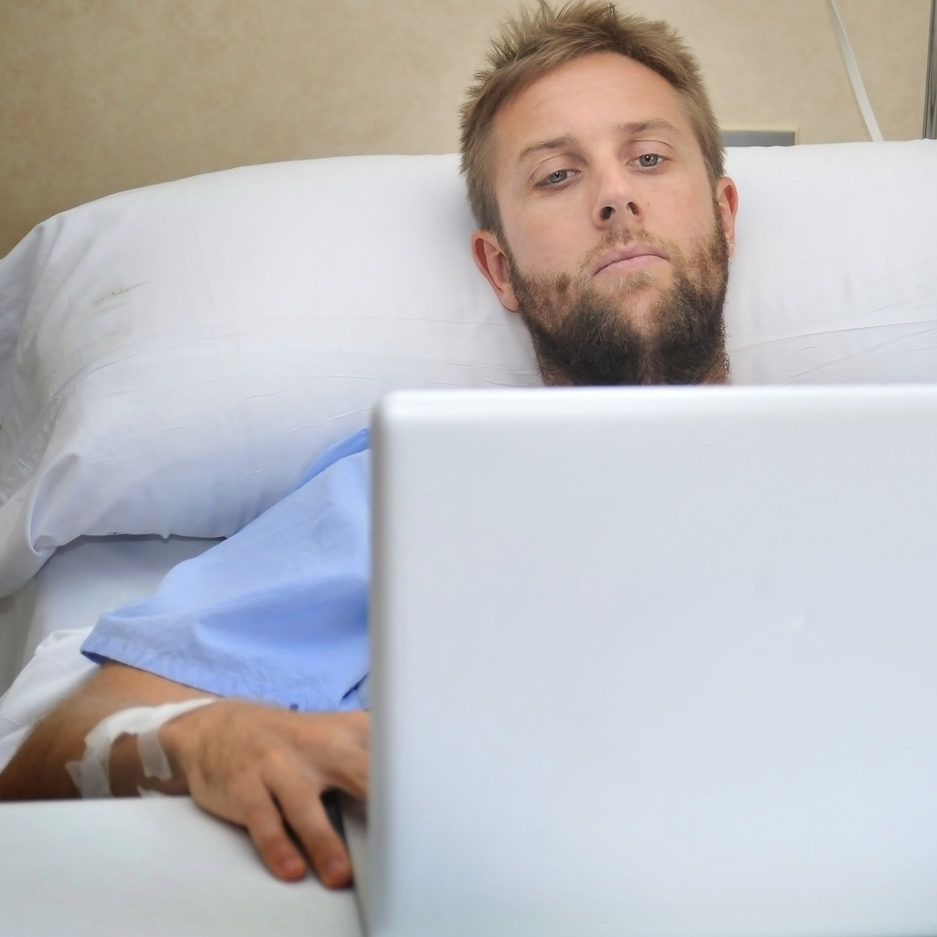 96 Percent of Online Complaints About Doctors Fault Customer Service
A nationwide study has uncovered what drives patients to write glowing, or scathing, reviews on the Internet. For a study of online doctor reviews coast to coast, Vanguard Communications developed special software to analyze Google+ reviews of doctors, group medical practices, clinics and hospitals.
The software analyzed 34,748 patients' reviews of their physicians throughout the United States and determined that customer service is the leading distinction between highly rated and poorly rated doctors.
After compiling data containing the words patients used in describing their experiences with medical practices, the software determined the most common phrases associated with each review star level. An analysis of these most common phrases revealed that an incredible 96 percent of patient complaints are customer-service related, while a mere 4 percent complain about quality of care or misdiagnosis.
Summary of findings
96 percent of patient complaints are customer service related
4 percent are healthcare related
Of the customer service complaints:
53 percent of complaints are related to communication
35 percent of complaints are related to long wait times/waiting rooms
12 percent of complaints are related to practice staff
2 percent of complaints are related to billing
Of the compliments:
40 percent of five-star compliments are related to bedside manner
28 percent of five-star compliments are related to practice staff
24 percent of five-star compliments are related to communication
The reviewers:
61 percent gave five stars, producing 69 percent of content
5 percent gave four stars, producing 5 percent of content
3 percent gave three stars, producing 4 percent of content
9 percent gave two stars, producing 11 percent of content
23 percent gave one star, producing 12 percent of content
Of the common negative review phrasings:
Poor communication is the most offensive practice for a medical office. Fifty-three percent cite communications frustrations, such as "to get an appointment … " and "I was told that … "
Long wait times can obliterate a practice's reputation. Thirty-five percent complain about wait times and waiting rooms, such as "in the waiting room for" and "an hour and a half"
Churlish staff can also drag down reviews. Twelve percent relate to practice staff, such as "the doctors are great but … " and "the rest of the staff … "
Only two percent are billing related, the most common being "I had to pay … "
Regarding the complete list of review phrasings:
The great majority of reviews are positive. Sixty-one percent reviewers gave five stars, 5 percent gave four stars, 3 percent gave three stars, 9 percent gave two stars, and 23 percent gave one star.
Happy patients are the most verbose. Sixty-nine percent of content was written by five star reviewers, 12 percent by four star reviewers, 4 percent by three star reviewers, 11 percent by two star reviewers and 12 percent by one star reviewers.
Of the common positive review phrasings:
Patients are impressed with outstanding bedside manner. Forty percent of five star reviewers gush on their doctor with phrases such as "took the time to … " and "answered all my questions"
Patients love staff who love patients. Twenty-eight percent of five star reviewers compliment the staff with phases such as "the staff is friendly and…" and "went out of their way to … "
The happiest patients keep good communication at the top of their list. Twenty-four percent use phrasings such as "made me feel very comfortable" and "and made me feel … "
Actions doctors can take
While some patients may incorrectly blame doctors for a misdiagnosis, this appears to a very small minority. The large majority of patients are eager to compliment their doctors. Complaints could largely be eliminated by medical practices if they implemented the following measures.
Better communication: Practices must keep their patients informed. Patients can tolerate surprising medical results, but they do not tolerate surprises elsewhere (long wait times, difficulty booking appointments, difficulty obtaining test results). Keep your patients informed! If wait times are going to be above 15 minutes, let the patient know. Doctors should ask the patient if all questions have been answered or if there is anything more they can do for them. Staff should do the same.
Better organization: Find the most organized individual you can and hire them. You need to have someone on your team who can ensure things are kept in order so that when patients ask questions, you can spend your time answering them rather than hunting for the answer. While long wait times may be unavoidable at times, better communication and organization can minimize this complaint. Automatic appointment reminders and online scheduling may help reduce large variations in daily patient load.
Better disposition: Cheerful and empathetic staff can help ensure patients feel as comfortable as possible. While a great team can't solve all problems, it can help a good practice become great.
Study methodology
The software utilized the Google Places API to obtain listings that were categorized as a "Doctor" business type. Upon cataloging these listings, the software again utilized the Google Place API to obtain all available reviews associated with the respective listings.
At the time of execution, the software obtained a catalog of 34,748 reviews. A frequency analysis was then computed for the body of review text associated with each star rating (one through five) to determine the most common four- and five-word phrasings.
Analysts used these most frequent phrasings to assess patient review patterns. For the purposes of the analysis, each frequent phrasing was assigned one of four primary patterns:
Customer service – reviewers' phrasing references customer service (ex: "made me feel very comfortable")
Quality of care – reviewers' phrasing references healthcare (ex: "to the emergency room")
Context – phrasing establishes reviewers' credibility or other context (ex: "I've been going here for")
Advice – reviewers' phrasing is advisory (ex: "I would highly recommend this")
Context and advice phrasings were not considered in the analysis. Each phrasing determined to be customer service related was further analyzed to determine more specific patterns such as wait times, bedside manner, staffing, communications and billing.
Sample negative reviews:
These people are extremely rude and I felt uncomfortable in there, make you feel like they are too important for you. I contacted their customer service … and they are the same way. I would highly recommend that you stay away from this place AND THIS COMPANY because of their lack of customer service and their high prices!
Avoid, avoid, avoid. The doctors … may know what they're doing, but good luck trying to see them. Seriously. The NPs run this place and they are bad. There is no communication between the NPs and the doctors and neither will call you back … so unless you have a fantasy of being treated like a steer in a cattle auction, you might want to go somewhere else. Seriously, I would rather get my annual exam done on the Drag by one of the panhandlers … as I am sure they would be more compassionate, more communicative, and more prompt.
Horrible … I managed after three month of calling to get a follow up appointment with the general practitioner. On the day of the appointment I waited half an hour in front of primary care counter while the receptionists finish chatting with one another only to be directed to counter C. I waited for another 10 minutes for those receptionist to finish chatting only to be told I was not first inline when there were no line to start with. No tape, no sign, no markings. I grabbed the appointment sheet and threw it in the trashcan and went home. Very unprofessional staff.
Sample positive reviews:
The staff goes out of their way to make you feel welcome and comfortable. I highly recommend [this doctor]. She has much insight and knowledge [and she] listens very carefully to what you are trying to achieve then determines the best course of action to implement, while making sure you understand what to expect. I would not even consider going anywhere else.
I have had several excellent experiences with [the doctor]. Each time I visited the after-hours clinic, there was minimal wait, the receptionist/nurse was extremely kind, and I never felt rushed. [The doctor] didn't seem rushed when he was spending time with me. He was able to offer me a quick and knowledgeable diagnosis, some inexpensive solutions, and even offered a complimentary follow up visit if I wasn't better in a week. I am extremely grateful to [the doctor] for providing his services in such a reasonable and friendly manner.
I started taking my kids there when my 8 year old was born. I now take all 3 of my kids … I have NEVER WAITED an hour … I have had two of the drs. give me their CELL numbers on two different occasions because we were going out of town over the weekend. They go ABOVE AND BEYOND basic healthcare for my kids. With 3 kids, we are in there at least twice a month, and WE LOVE THEM!
About Vanguard Communications
Since 1994, Vanguard Communications has provided specialty healthcare marketing with a strategy focused on patient education guaranteed to bring new patients to specialist physicians, physician assistants, nurses and therapists in private, university and hospital practices. Through its MedMarketLink program, Vanguard combines the disciplines of online and offline PR, strategic marketing and information technology for healthcare providers coast to coast.