Vanguard's medical advisor shared his 3-step approach for patient complaints with American Mobile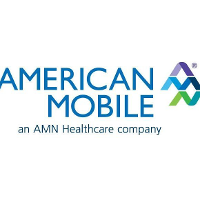 Healthcare professionals frequently have to interact with a difficult patient. Being prepared with a way to deal with an unhappy patient or family members is helpful for anyone working in the medical field.
Dr. Neil Baum shared his 3-step de-escalation process with American Mobile, a traveling nurse website. This method can help nurses resolve issues and end up with happier patients. His three steps include listening to your patients' complaints, repeating what your patient says and take action as soon as you can.
"The best situation is to resolve the complaint at the time the event or problem has occurred. The longer the delay, the less impact that the resolution will have with the patient." – Dr. Neil H. Baum
Learn additional de-escalation tips
About Vanguard Communications
We provide education-focused healthcare marketing with a strategy guaranteed to bring in new patients. Through our MedMarketLink program, Vanguard combines the disciplines of online and offline PR, strategic marketing and information technology for healthcare providers.