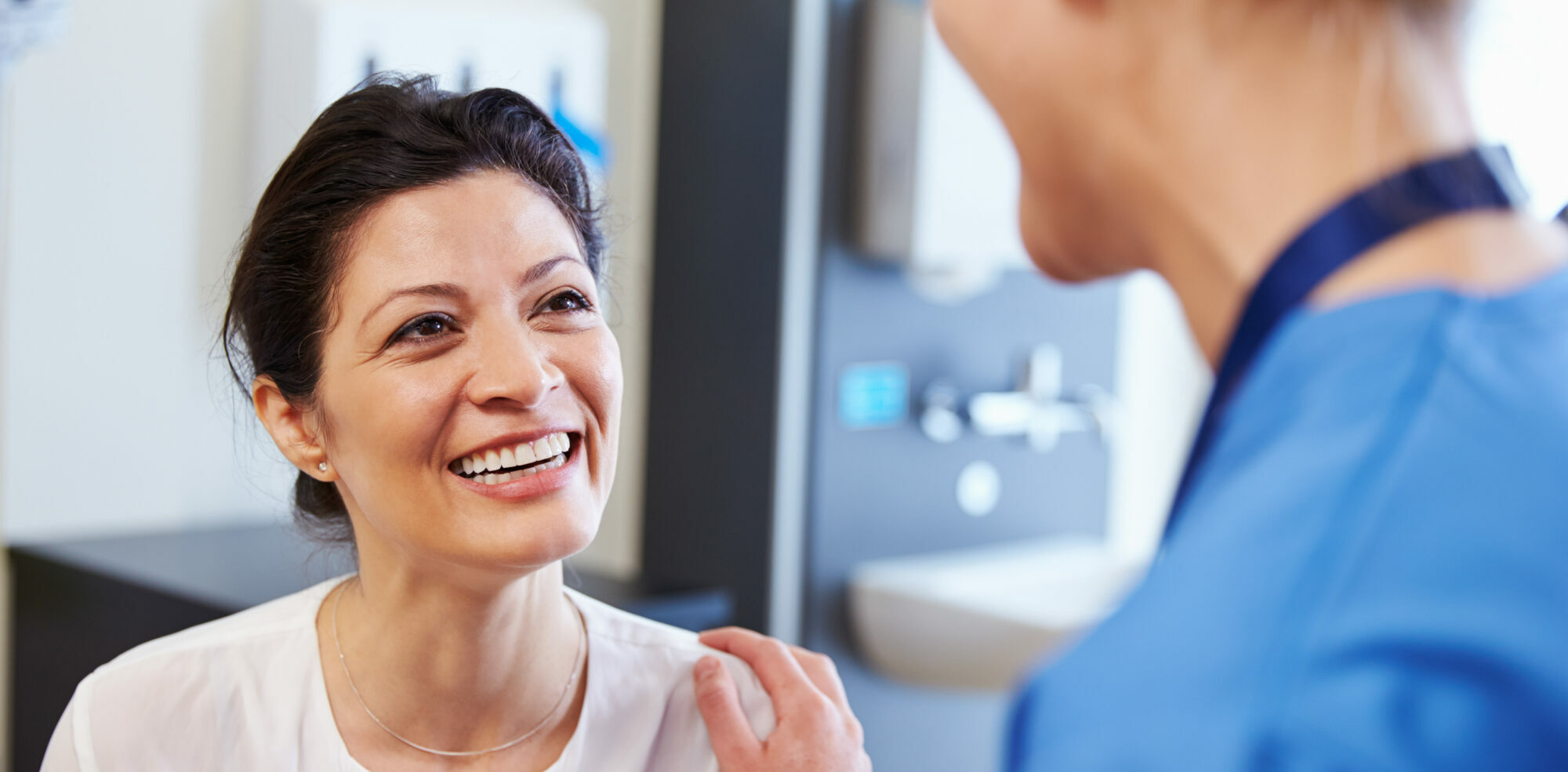 Your skills are not enough to attract patients, but making the patient experience in your practice special & unique will do it
Let's be honest, nearly every doctor upon graduation has similar skills. How does the patient differentiate one doctor or practice from another if everyone is able to diagnose and treat diseases accurately?
Merely evaluating, diagnosing and treating is not going to be enough in this day and age to create a successful and prosperous practice. It is necessary to create a meaningful experience for the patient. To ensure economic prosperity and an enjoyable environment in which employees and doctors wish to work, the practice has to think about and focus on creating an experience for the patient that is special and unique. This allows the doctors and the practice to differentiate themselves from others in the area and in the community.
There is no other industry that routinely gets away with poor customer service practices like medical practices do.
Patients having difficulty obtaining access to the practice.

Making the patient wait 30-60 minutes to be seen by the professional.

Having a rude person answer the phone.

Being placed on hold or required to use a confusing phone tree.

Not having their phone calls or emails returned in a timely fashion.
Now let me be frank and honest: I, at one time or another in my career, have been guilty of such offenses. However, I have tried to make every effort to correct my sins and give each patient a positive experience with my practice.

Patient satisfaction & patient experience are two different things
Patients are no longer satisfied with decent experiences, i.e., the diagnosis and treatment of their disease or condition. Instead, they expect to be delighted and even entertained. Medicine has reached the chiasm of going beyond just delivering healthcare: The practice of the future is going to need to choreograph patient journeys and craft experiences to differentiate itself from practices merely offering the minimum of evaluation and dispensing medications.
Unfortunately, the healthcare industry has not made the same service shifts that have changed other industries, such as airlines, hospitality, dental care and financial services. Now, as health systems shift toward an increasingly patient-centric delivery model, the pressure is on to demonstrate both top clinical outcomes and excellent customer service.
Yes, the outcomes are important. However, no longer are impressive clinical outcomes enough to create patient satisfaction and lasting patient loyalty – today's health systems are competing for patient volume against new types of healthcare services such as retail medicine and telehealth. Federal reimbursement changes (which incentivize performance in patient satisfaction), increased patient access to information, and the reputation of the doctor and the practice (e.g., Yelp and Healthgrades) have encouraged patients to demand and expect more from their doctor and his\her practice. As health systems shift to meet these patient demands, doctors and hospitals will be forced to completely redesign the patient experience.
What we are suggesting goes beyond patient satisfaction. The terms patient satisfaction and patient experience are often used interchangeably, but they are not the same thing. To assess patient experience, one must find out from patients whether something that should happen in a healthcare setting (such as clear communication with a provider) actually happened or how often it happened.
Satisfaction, on the other hand, is about whether a patient's expectations about a health encounter were met. Two people who receive the exact same care, but who have different expectations for how that care is supposed to be delivered, can give different satisfaction ratings because of their different expectations.
It is a thrilling time to be reimagining patient experiences. There's a playbook already in front of us: Restaurants and hotels, airlines and banks have all been pressured to evolve. Now the experience economy is pushing healthcare to do the same. Perhaps one day, not so far down the road, we'll all be able to look back at the state of patient experience in 2019 and think to ourselves, How primitive!
Healthcare, like the rest of the United States, is transitioning from a service-based economy to an experience-based economy.
Pushing your practice from service-based to experience-based
Can you imagine the "outcome" if every member of your practice knew patients on a first name basis? Imagine if each practice had a comprehensive profile on each patient, their personal history as well as their past medical history, and their likes and dislikes? Can you imagine the healthcare experience if there were assigned staff members readily available to guide each patient through every step of his or her healthcare journey? Yes, as Louis Armstrong sang, "What a wonderful world it would be."
According to Joe Pine, the author of the "Experience Economy," there are priorities for doctors and hospitals to improve the patient's experience: Just as every hospital has a mission that guides its internal workings, every practice should have an organizing principle for their customers' experiences.
No longer do the walls need to have anatomical diagrams or bookcases filled with the doctor's medical school books. These do very little to enhance the patient's experience in the practice. Whether it is a children's hospital with baseball-themed patient rooms or Disney's sand-castle imaging machines, experience themes are pivotal to overall satisfaction and are the differentiators in today's economy.
This can also be accomplished in a practice's office. For example, in pediatric practice, the staff can wear scrub outfits printed with popular characters such as Winnie the Pooh, Dr. Seuss or Disney characters. In my office, the staff, including myself, wear black and gold New Orleans Saints' colors every Friday during the football season.

Going beyond good patient experience to a life-changing one
Direct workers to act as if they were on stage. Every worker, from the receptionist to the office manager, affects the patient experience, and each employee should know his or her part to play. We have a sign in the break room that states, "We are all on stage. Tonight is opening night. So even if you are feeling a little blue, go out there and light up the room with your performance." This stage concept only works if the doctors, the office manager and other leaders in the practice also "act" the part.

Personalize the patient experience. Practices need to learn how to customize patient experiences while staying efficient. While each patient may receive a similar service and the same treatment for a similar condition, minor customizations can make the experience unique and more meaningful.
Personalization and customization improve patient experience and increase patient engagement. In today's healthcare environment, in which patients' ownership of their health and outcomes is increasingly essential, physicians need to personalize care and motivate patients to become active participants in their health journeys.

Go beyond experience. The next economic stage after "experience" is a "transformation" economy, in which businesses not only provide good experiences, but life-changing ones. Healthcare is perfectly suited for this model, and practices that are able to create a transformative connection with patients will win long-term loyalty. As health systems shift toward an increasingly patient-centric delivery model, the pressure is on to demonstrate improvement in clinical outcomes as well as excellent service delivery.
The great majority of patients requesting healthcare will buy on price, especially if they have to pay more out of pocket. But even for a commodity such as healthcare, there are patients who are willing to pay a premium for superior service that includes a meaningful, memorable experience. These are the patients many practices are trying to attract and retain.

It all comes back in the end to value for money. If you can deliver something extra, that others are not or cannot, some people will pay a slight premium for it.
Bottom line: The main thrust of creating a stellar experience for patients is to bring the experience economy to the world of medicine and help doctors significantly improve their respective customers' experiences. Doing so creates a multiple win-win: for doctors, for employees, and, most importantly, for patients. As a result, when the practice enhances the patients' experiences, they will build the business of medicine through word of mouth, rather than the practice relying on expensive advertising and promotion.
Want more practice management advice?
The Wired Practice is Vanguard's encyclopedia of free practice marketing and improvement resources.