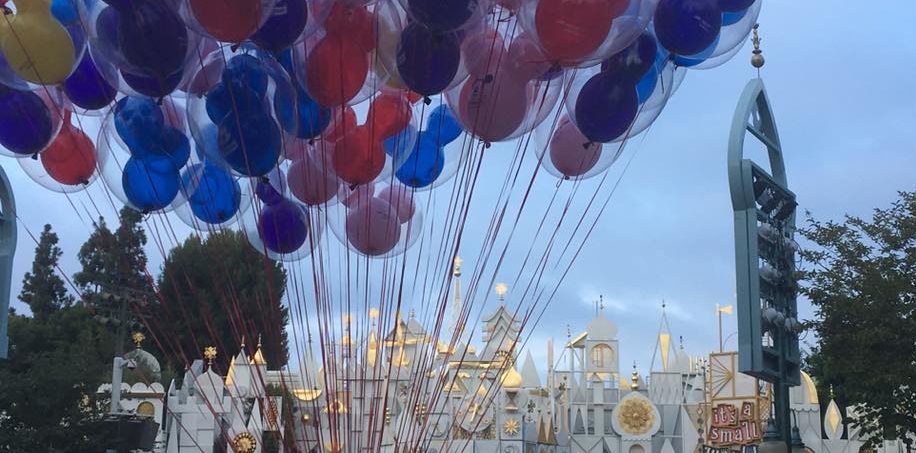 "You can design and create, and build the most wonderful place in the world. But it takes people to make the dream a reality." – Walt Disney
I have frequently looked for examples in other industries for exemplary customer service. I would like to relate a story of outstanding customer service from an unlikely source.
A man with a speeding ticket in Orlando, Florida, received a note from the police chief with a survey regarding his experience with the officer who gave him the ticket. The letter to the traffic speeder said, "Enclosed you will find a request for information. It would be appreciated if you would answer the questions and return it. With your help, we will be better able to asses our personnel and how they function. Sincerely, William Liquori, Chief of Police."
The form attached to the letter had the badge number of a police officer at the top and these questions:
Was the officer professional? Yes___ No___

Were you treated with respect? Yes___ No___

Were you treated fairly? Yes___ No___

Do you feel the situation was handled properly? Yes___ No___

Understanding this may have been a difficult situation, were you generally satisfied with the Altamonte Springs Police Department? Yes___ No___
What is the take-home message from the police chief in this Orlando area town? Look how Disney World has raised the bar in the Orlando community for outstanding customer service. Disney has escalated customer service for everybody in the backyard of Disney; even the police can't escape the influence of Disney.
Is your medical customer service on par with a veterinarian's?
So who are the exemplars in your community and what can you learn from them to apply to your medical customer service? For me, it was the local veterinarian in New Orleans. I took my dog "Adam Baum" for his shots and dipping for ticks and fleas.
That same evening, I received a call from the veterinarian's office staff asking about Adam. This was a jaw-dropping phone call. My reaction was: If the veterinarian can do this with my dog, then certainly I can provide the same service to my patients, by better utilizing the phones.
As a result of the outstanding medical customer service afforded me by the veterinarian, my staff and I started calling patients at home. We certainly were not able to call every patient but we were able to identify some key patients to receive a call. Examples are:
Patient recently discharged from the hospital.

The patient who had a procedure at the ambulatory treatment center.

Patients sent for diagnostic studies. For example, a patient is sent for CT scan to differentiate a cyst from a tumor where the results are negative for a tumor. The patient would appreciate a call from the doctor or staff informing him or her that the tests are negative. Now the patient isn't anxiously awaiting the results, which they will receive at their next appointment. Certainly if the tests are positive or suggest a hospital admission or surgery, you will probably want to discuss these results with the patient in person and in a follow-up appointment if necessary.

Patients who previously would have been admitted to the hospital but are being managed as outpatients. (Examples include pyelonephritis and some types of pneumonia.)

Patients who are staring medications such as insulin, which may have significant side effects if used improperly.

Patients who are receiving chemotherapy in outpatient settings and who are likely to have side effects will appreciate a call from the doctor or the staff.

Also consider calling a patient who is new to your practice. You can simply call the person and say, "I just wanted you to know it was really nice to meet you in the office. I wanted to make sure that I've answered all of your questions."
Disney & your bottom line
I know there is a difference between going to a Disney theme park and going to a medical practice. However, we can make an effort to emulate Disney. Perhaps suggestions for outstanding medical customer service are in your own backyard or in your own community. 
Want to put the "Disney" magic in your practice?
Our MedAmorphosis healthcare process improvement program can help you take your practice to the next level in customer service and profitability.