Once you know the basics, it's easy to put together a cutting-edge, technologically driven campaign for your practice.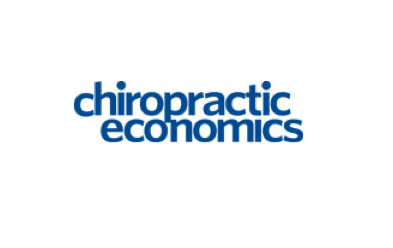 Whether you're an avid fan of technology or not, it's a good bet that most of your patients are — especially the younger ones.
Ron King, CEO of Vanguard Communications, calls himself an ideal potential chiropractic patient. Fourteen years ago, he was diagnosed with a degenerative disc and minor surgery didn't resolve his pain. Because of this, he is now a sponge for information that might help him relieve pain and he receives Google alerts on back-pain treatment.
"I try to learn what is new and different, and how to manage my back better so I can ski and bike and hike," he says.
He uses his story to encourage the doctors he works with to be at the fore, instead of at the back of the pack, when it comes to technology.
According to the Pew Research Center's Internet and American Life Project, as of May 2013, 85 percent of American adults were using the Internet. Seventy-five percent of users have recently looked for health information online, and 52 percent of smartphone users employ their phones to find health information.
Considering these kinds of numbers, chiropractors are remiss if they aren't making full use of technology to attract and retain patients.
Educate first
King did a quick Google search and found that "herniated disc sciatic pain" gets about 400,000 searches a month in the U.S. "Sciatica" gets 250,000; "chronic lower back pain" gets 125,000; and "spinal stenosis" gets 109,000 a month.
"If patients are looking at information on nonsurgical alternatives for back pain and they get it from a chiropractor, that patient already has a connection with that doctor," King says. "People shop for information first and doctors second and it's true for chiropractors as well."
Most healthcare providers try to sell themselves on their websites, which is the wrong way to go, King says. You want to provide knowledge and give patients a plan of action.
"You need to tell them, 'Here is what you can do to make use of this information,' and it's even better if they can do it without making an appointment," he says. "Doctors gain the most trust when they aren't trying to sell something."
King recommends having a blog, e-newsletter, and an online health library with a range of articles related to the common conditions you treat.
Links to news articles or studies on new developments in the industry can also find a place on your website.
King says that adding education to a provider's site often doubles the amount of visiting traffic; it quadrupled it for one of his clients.
Technology can also help you send out targeted messages. Demandforce, an automated and communications and marketing software provider, pulls patient data (in a HIPAA-compliant manner) to target messages to specific patients.
A chiropractor could write a newsletter on scoliosis and send it only to patients seen for that condition or ones in the age range that need to be checked. Or you could send out a coupon for a reduced-price massage only to patients who have never been seen by the massage therapist on staff.
Read the full article on Chiropractic Economics
About Vanguard Communications
Since 1994, Vanguard Communications has provided specialty healthcare marketing with a strategy focused on patient education guaranteed to bring new patients to specialist physicians, physician assistants, nurses and therapists in private, university and hospital practices. Through its MedMarketLink program, Vanguard combines the disciplines of online and offline PR, strategic marketing and information technology for healthcare providers coast to coast.