How we do content marketing for doctors, and how Dr. Google rewards you for it
by Richard Wall, editor-in-chief
Part 1 in a series: Vanguard experts explain medical marketing
We've been touting content marketing for medical practices for 27 years. Through that time, doctors still have come to us asking for billboards on major roadways, magazine ads and TV commercials.
While the term "healthcare marketing" indeed covers traditional media, we've proven for a quarter of a century that the sure-fire way to increase patient volume involves none of these.
The golden ring for attracting new patients is content marketing.
Medical marketing dollars are most effectively spent in digital marketing strategies, and content has ruled this roost for some time. It's not a new concept; rather, it's giving prospective and current patients what they want – trustworthy, digestible information on the subjects they are already searching for online: conditions, symptoms, treatments and related medical information.
Here's how the Content Marketing Institute defines it:
Content marketing is a strategic marketing approach focused on creating and distributing valuable, relevant, and consistent content to attract and retain a clearly defined audience – and, ultimately, to drive profitable customer action.
Don't forget those terms "valuable" and "relevant." Content marketing is a shift from advertising-based marketing, with ads for magazines, newspapers, TV, billboards and the like, which now includes online advertising in many forms.
We can thank Google for this shift. As the world moved online for everything, search engines, especially Google, started tracking what people were looking for – what they wanted, such as "What are the color options for the 2021 Prius?" or "good veterinarian near me."
Google is the big dog in online search, with Bing, Yahoo, Baidu and many others gnawing on leftover bones. (In this article, I'm going to use "Google" to represent all search engines.)
Google is incredible in how it always improves its knowledge of what people want to know and how they specifically ask about it with their search terms. Google is equally adept at finding and serving up to searchers the best content that applies to their question, importantly considering where they are when they ask it.
The website for your medical practice should be a mini Dr. Google
Do you know what field is perhaps the one on earth that is most suited for content marketing? Yours, healthcare.
Google receives more than 1 billion health-related search questions per day. That's about 70,000 health questions per minute, Becker's Hospital IT reports.
"What are the symptoms of overactive bladder?" "Where is the nearest OB-GYN to me?" "Is melanoma deadly?" A whole lot of people consult Dr. Google. An estimated 80% of internet users search for healthcare information online before they see a doctor.
And there's a ton of information out there, not all of it accurate. You want prospective patients to come to your website for correct answers. That's why content marketing for healthcare works so beautifully.
People who have their healthcare questions answered by your website are appreciative and have an immediate bias to trust their care to you. They'll tool around a bit on your website, see what they can learn about your practice, probably check out some testimonials and online reviews. And if duly impressed, that's when they click the Request Appointment button. Hooked, in a good sense, by content marketing.
The content part and the marketing part of content marketing
The two parts of content marketing have to come together organically from the start. As editor-in-chief, I am in charge of making sure our clients' content is top notch (the content part) and in great shape so Google will list it in search results (the marketing part).
If the Google bots, which are crawlers that visit every webpage out there and analyze its content, consider that your webpage has great content that answers searchers' questions, it will reward you by featuring a link to your webpage on page 1 of its search engine results page (SERP).
Here's an example: If someone inputs a search for "IVF Rhode Island," a page 1 search result appears on Google's first results page – out of about 41,000 results pages for this search. And being at or near the top, where people are more likely to click first, is better than being at the bottom. It looks like this:

And that is the goal. Page 1 = more viewers = more patients. These are patients who are grateful that your practice gave them excellent healthcare information – from an expert provider (you) and without ads on the page.
Mimicking Google bots
As an editor, I try to think like a Google bot in many respects. I try my best in editing or writing healthcare information to think like a reader who doesn't know anything about a condition, say, endometriosis. The bots and I are looking for clear writing for lay readers, comprehensive coverage of the topic (bots like a lot of words) and the proper supporting elements.
In creating a webpage about endometriosis for one of our fertility practice clients, I would make sure our original content offered:
Clear definition of endometriosis.
Causes of endometriosis.
Who it affects.
Symptoms of endometriosis.
Risk of infertility (remember, this page is for a fertility practice).
Latest treatments.
Links to respected sources on endometriosis, such as the American Society for Reproductive Medicine.
The bots, our writers and I know that readers' comprehension benefits from formatting assistance, like the bulleted list above, photos, illustrations, infographics and prompts to take an action (such as Contact Us).
We also employ certain writing style elements to aide readers including short paragraphs, simple sentences, avoiding medical jargon, and logical structuring of information flow. We use AP Style, which is the most common writing style and familiar to readers, to make consistent decisions on things like when to capitalize a title, proper use of hyphens or avoiding language offensive to readers with nonbinary gender identities.
Why does content marketing of medical practices rely on SEO?
Is the above big-and-bold-type subhead just to get your attention, or is it to work in our primary keyword "content marketing" (14,800 searches per month) and secondary keywords of medical practices (1,900), which are the audience for this piece, and SEO (search engine optimization, 135,000)? Both.
Subheads are important signposts for readers. They do attract attention, plus they serve as indicators that this long page is actually divided into easily digestible chunks, which reduces reader fatigue.
On the keyword side, we enter the realm of how Google bots lurk in both the frontend of a website, which is what you see, and the backend, which is how the page is built on the website platform. Both ends need to be executed correctly, or you can shoot yourself in your content marketing foot.
Keywords & SEO in content digital marketing
I'm not going into too much detail on keywords and SEO, because there's a lot to it – not the least of which is Google is notoriously secretive about its algorithm for evaluating content and makes many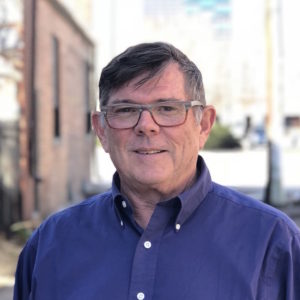 tweaks each year to its formula (3,234 in 2018). But if you want to be successful at content marketing, you have to play Google's game – and it doesn't even like to tell you all the rules because people always try to game the system to get around the difficult work of actually creating good content, which is time consuming (see below on heavy lifting).
On that endometriosis page mentioned above, before our writer types the first word, her or she does research on what will be the primary keyword and secondary keywords. You need one primary and several supporting keywords. So before and while writing this page, I researched many options and came up with a dozen of the best possible keywords for this piece.
And I'm using most of them in this article, because that's what readers expect without thinking about it and it is what Google demands. It's not always easy to use good keywords and be poetic or compelling with subheads and headlines (the big SEO placements). But we sure try.
Back to the backend. When we build a page on your practice's website, we are already front-loading it with good SEO copy. Then we make sure we do the things on the backend to improve SEO and keyword application that Google is looking for. If we don't hit those spots, that page is never going to make it to page 1 of search results, maybe not even page 5, which is akin to internet invisibility.
Types of healthcare information in a strategic marketing approach
Content marketing calls for a strategic marketing approach, which we partly address with the variety of the content we publish. In addition to informational library pages, such as that page on endometriosis, other types of digital content can include:
Inspirational, relatable patient success stories crafted like compelling magazine articles.
Doctors' personal blogs (text or video) on important topics in a conversational tone.
Press releases on research or newsworthy healthcare topics that position the providers as experts.
Proactive communications to patients, such as COVID-19 procedural changes.
About us (practice, doctors & staff) pages.
Helpful pages about practice procedures, such as billing and insurance.
The continual mix and addition of all these types of content to a website not only keeps the site fresh and top-of-mind for Google crawlers, but it provides compelling and original content to repurpose on social media and in e-newsletters.
Heavy lifting involved in online marketing of medical information
To become the excellent content marketers we are for medical practices takes experience, skill and discipline. You should see our "handbook" on Standards & Processes: it's massive, always being updated and contains lots of nit-picky information on all the little things needed to attain content marketing success. For instance, it tells us how to go about putting together a website health library page from concept to publication.
Consider these fun facts on the internal process we follow to create one page of web content for a client:
A library page usually takes more than 10 hours of writer power.
We research the best information from the most credible sources on each topic.
We apply tone and other factors specific to each client.
At least 3 sets of eyes review it through its 4 stages of development to this point.
Then a doctor reviews it, and we make those edits (few doc edits makes us so happy because we have done our job well).
We post it as a draft on the website's backend, where it is carefully reviewed for errors again, plus the all-important SEO steps.
The client services manager hits "publish."
What can we publish for your practice?
Our content marketing works to bring in new patients and we guarantee it.