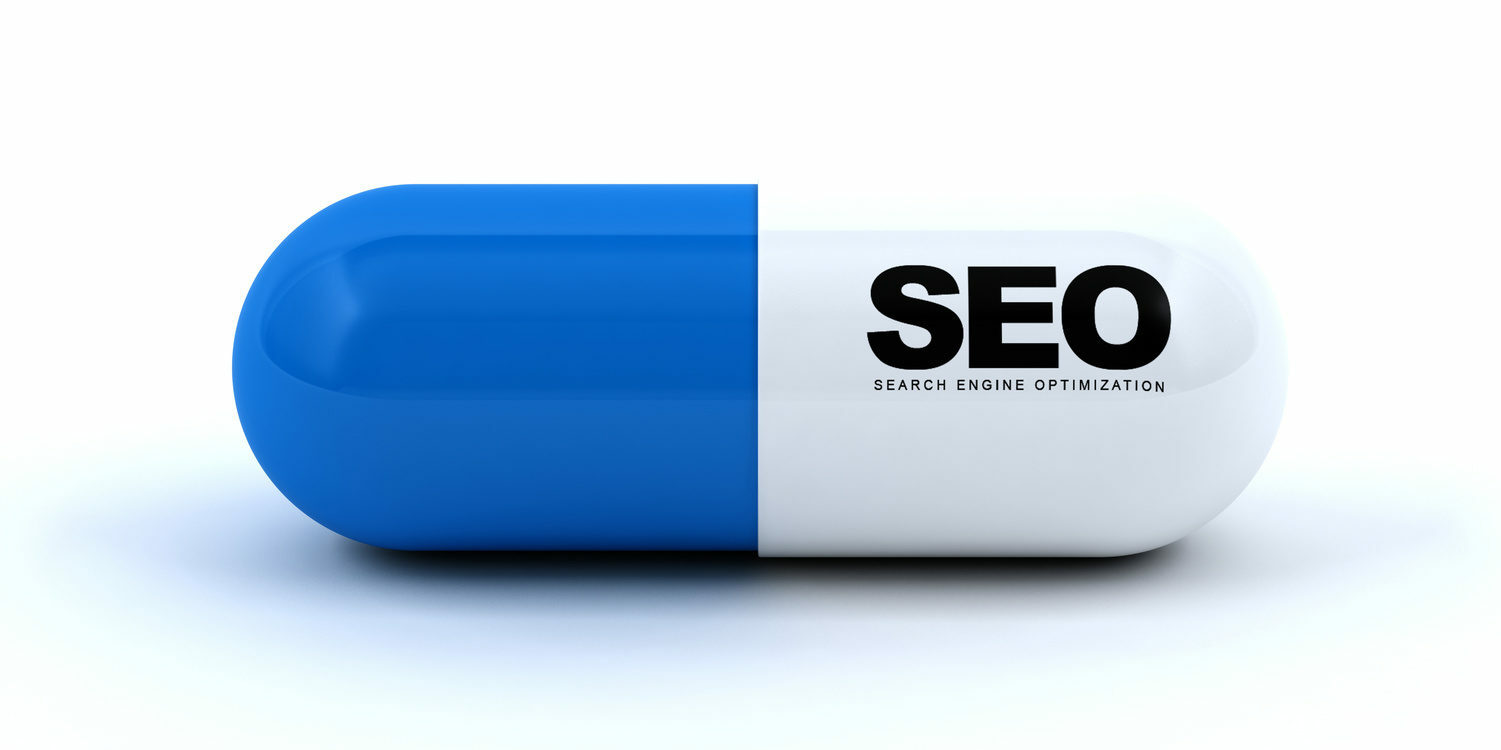 Do you have your GN degree?
Search engines can be hopelessly addictive. For going on 20 years, humans have had the luxury of finding information on nearly everything on the Internet, usually for free and typically nearly instantly. As a result, most of us are on Google multiple times daily.
Yet if anything is even more appealing than tapping into this unprecedented access to the body of knowledge, perhaps it's the irresistible lure of checking out your own standing on the Internet. Enter the Google Narcissist (GN) – the Internet surfer who is constantly checking search-engine rankings to see where his own website ranks.
If you own a business or medical practice, it's hard not to be a GN. Given the importance of a website to independent healthcare providers these days, you naturally want to monitor where your site stands among competitors.
In many circumstances, being on page one of Google search engine results pages (SERPs) is all but essential to attracting new patients.
And gaining or losing a few places in the rankings can make or break your success. In just the last decade, these realities have given birth to a massive industry in search engine optimization (SEO), the craft of managing web pages so they rank highly in Internet search results.
Becoming a healthy Google Narcissist
So if you're going to be a GN, the best advice is probably to become a well-informed GN. We see plenty of physicians despairing over their Google rankings needlessly. The main cause of despair is their choice of terms for Googling themselves – they pick search terms that don't really matter much. A bit of SEO knowledge can ease despair considerably.
The Internet search engine is arguably the greatest invention to date. It's also an extraordinarily complex and constantly changing phenomenon.
Google, Yahoo, Bing and most other search engines evolve to a) respond to changing uses of the Internet, and b) to stay ahead of unscrupulous techies trying to game the system and cheat their way to the top of the SERPs.
An article in WIRED magazine several years ago quoted a Google executive as saying that the search juggernaut (more than two-thirds of Internet searches are on Google) expected to alter its search algorithm 550 times that year. To be sure, the rate of change provides some job security for digital marketing firms like Vanguard. It takes skilled and dedicated search marketing professionals to stay on top of it all.
But there's no need for a clinician to be studying SEO strategies and techniques. Here are a few principles to keep in mind, along with insights into how search engines work, in hopes of offering words of comfort to the obsessive GN.
Six facts about healthcare SEO
1. High Google rankings matter a lot
They're critical to online marketing of healthcare. There are instances in which moving from page two to page one of SERPs doubled or even tripled the number of visitors to a webpage.
But what's important is not ranking for all search terms but ranking for the right terms, as defined by a combination of: a) what a practice offers and wants to promote among its services, and b) most importantly, what healthcare consumers are already looking for on the Internet.
2. No website can be on page one for all search terms
You have to pick and choose based on the above two criteria. The end goal for SEO is to rank well for a large enough group of keyword search phrases to grow new-patient volumes. You don't have to rank highly for everything to achieve that goal.
The 20/80 rule generally applies here: 20 percent of the keywords will often generate 80 percent of organic website traffic (from unpaid search engine results). Let go of any notion of running the table on all possible search terms.
3. Organic search engine rankings are ever changing
Rankings are just like the Internet itself. A web page may rank at number three on page one in one week, slide to position six the next, and then shoot to number two the following week.
The Internet holds an estimated 30 trillion web pages. Google indexes (evaluates and stores information) all of them 100 billion times per month. Additionally, Google handles 40,000 Internet searches per second.
Rankings change constantly, often by the hour, due in part to searchers changing searches. However, in most cases we're able to hold a page-one ranking for our clients consistently for the more important search terms.
4. Human response is key to effective SEO
Google bases its rankings largely on what its users link to from other websites and on what they see and click on in search results. Each link and click is a vote. Each vote helps that web page move higher in the rankings.
Good content and optimization only take a website so far. It takes time to accumulate votes. Remember also that it's the patient's language and mindset that rule here. You can disappoint yourself by Googling keywords/search terms more familiar to doctors than patients.
5. Keyword choice should be a function of content
A common myth is that you should pick keywords for search engine optimization in order to bring visitors to a website. That's not quite accurate. Instead, the idea is to pick content based on what you want to promote and what people are searching for already.
Through an online tool called Keyword Planner, Google will reveal the most popular search terms for any healthcare specialty. It's free and easy to use. Once Keyword Planner has uncovered the most popular keyword combinations for your services, deciding what to put on your website is easy.
One reason to outsource at least some SEO responsibilities is to have an experienced search marketer monitor how website pages are faring in the rankings for individual keywords. At Vanguard, we also do a bow-to-stern website audit annually to see if there have been significant shifts in keyword usage that we need to accommodate by adjusting the website content and SEO on a broad scale.
6. Content is king, emperor and lord of all SEO
In the end, the quality of information on a web page is the ultimate arbiter. Google and other search engines only mimic human informational needs.
Humans want clear, accurate and relevant content. Provide that on a web page, and it will ultimately rank highly for a specific keyword phrase – but usually only for that phrase and very similar ones, which are merely an indicator of what the page is all about … like a book title.
No one ever tricks Google. Not for long anyway. Not even China pushes Google around, as evidenced by Google's refusal a few years ago to yield to China's restrictions on the Internet.
SEO is all about fulfilling human's informational needs. Keep that as a top priority and you'll be rewarded.
SEO experts at Vanguard
Much like the medical profession, SEO is both a science and an art. Let us help connect you with your prospective patients.