Part 2 in a series: Vanguard experts explain medical marketing
by Nicole Silva, social media & marketing coordinator
A digital marketing strategy for our virtual world
Social media is an essential tool for medical practices because it gives them the ability to connect with current and new patients. In the virtual world we live in, social media is more than ever about developing relationships and identifying how a practice can give value to its audience. Having a presence on social media can build brand awareness while also enabling the practice to take its content to where the conversation is happening.
Social media is a fundamental tool in a digital marketing strategy. According to the social media management platform Hootsuite, there are 3.725 billion active social media users. This opens up a lot of opportunity for practices to attract potential patients. Likewise, social media builds loyalty among current patients and other followers.
What's the best social media strategy for medical practices?
Developing a social media marketing strategy will not only help expand other marketing efforts, but it will help build brand awareness. With any marketing strategy, the importance of knowing your target audience is crucial, as is aligning a social media strategy with business objectives.
Two types of social media for medical practices
Organic content comprises posts on your social media channels that your followers and others can see without you having to pay to promote it. Organic content should be valuable to followers and prospects. Organic content offers a great opportunity to humanize your brand and build trust by sharing the knowledge, point of view and personality of the providers in your practice.
Paid social media include posts for which you pay to increase the number of viewers who receive them and ads on a platform set to reach specific target audiences within your social media strategy. These paid pieces of content are posted on social media channels to proactively reach your audience. Examples of paid social media are Facebook ads or boosting posts. For higher engagement on paid social media, make the call-to-action more visible and try experimenting with different types of content such as video or GIFs.
Two "musts" to consider for any social media platform
Respond quickly and creatively to follower comments – especially complaints – while trying to insert the brand into the conversation. Engaging promptly with followers can build loyalty among audiences. In fact, 78% of Twitter users who complain to a brand expect to get a response in an hour or less.
Engage directly with patients on social media to bring a human element to your brand, and they will be more likely to recommend your brand to others. When followers engage with your brand on social media with comments or "likes," a medical practice can show it cares or is interested in them by responding. Unhappy customers especially appreciate engagement because it shows you're listening and that you care and want to make things right.
Choose the right social media platform, beginning with Facebook
Facebook
With 1.49 billion daily active users on Facebook, this platform is known as the "giant" of social media. Although organic traffic and engagement have decreased since 2019, this social media channel still adds value to marketing strategies. Your practice's Facebook business page is a great place to share events and news and to connect with patients, among many other uses. Benefits of using a Facebook business page for your practice are:
Your practice page can have millions of followers, whereas personal pages are limited to 5 thousand friends.
Facebook requires practices to use a business page.
Access to page analytics, also called Insights, to track engagement with your posts.
Page capabilities to add mission statement and categorization of business.
Opportunities to pay for ads and boosted posts targeted demographically.
YouTube
Now the second largest search engine in the world, YouTube is also the second-largest social media network. Tapping into this large audience on YouTube is another way to give your patients more content, as well as expanding your medical practices' advertising. In Google's universal search, YouTube videos are a part of the blended search results, which is beneficial for search engine optimization (SEO).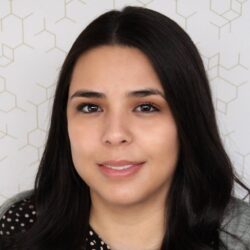 Videos may seem like a big project to take on, however, many medical practices have been successful creating DIY videos, especially in the wake of COVID-19 when patients want to feel more connected and at ease with safety protocols.
Instagram
Ranked as the third largest social media platform with 1 billion users, Instagram is one of the fastest growing channels. Medical practices will want to create an Instagram business profile to include important information such as phone number and address. Eighty percent of Instagram users follow at least one business, which means advertising on Instagram is going to be even more successful for your practice.
Twitter
As of  2019, Twitter averaged 330 million monthly active users, making this social media channel essential for your marketing strategy. Twitter is a social network that has real-time news and topics trending in specific industries including medicine. This platform is an excellent means for building conversations around specific topics that matter to your audience resulting in deeper engagement.
Twitter can also help improve organic search engine rankings by including links to your website on tweets that will generate inbound hits, allowing Google to rank your site higher.
LinkedIn
This social site is becoming a platform for people to find the latest news and to network with others all over the world. Benefits of using LinkedIn for your social media strategy include:
Network among LinkedIn groups.
Share content with links back to your site.
Discover more about a prospective business, practice or person.
Pinterest
This is one of the most visual social media platforms, and with 320 million monthly active users, Pinterest can be a valuable asset to your social media strategy. Pinterest provides a variety of tools for medical practices that will help engage potential patients and promote your brand. Business accounts utilized by practices are offered for free with the ability to track your account's analytics.
Tips for effective Pinterest marketing are:
Engage with your followers.
Make sure your images are consistent with your practice's brand.
Post consistently.
Create boards or pins that align with your mission.
The key to effective social media is consistent maintenance
Everyone consumes information differently, and you want to be found in as many places as possible. It might not be necessary for your medical practice to be on all social media platforms, but you want to expand your reach as much as practical for you for the sheer fact that there are so many options available now.
The key thing to remember about social media marketing is that it needs constant maintenance. Posting new updates and engaging with people may require several hours a week. Be sure to trust your social media activity to someone who has time to dedicate to staying on top of it.
Whichever social media channels your medical practice chooses, Vanguard Communications can bring our expertise in engagement, reputation management, building connections and providing effective content.
Increase your practice 15%-30% in year one – guaranteed.
Our MedMarketLink healthcare marketing program contains everything a practice needs for growth, from mobile-first web design to content marketing to media relations and online reputation management.