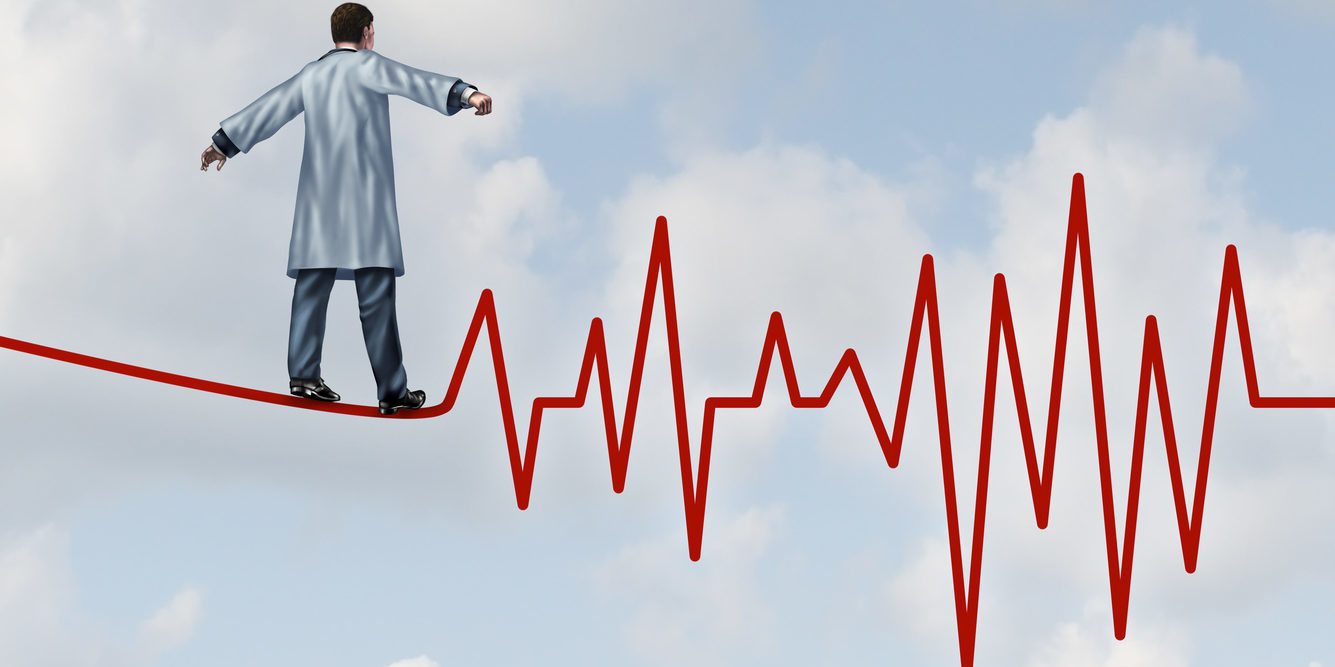 "Yelp just doesn't understand us!"
Undeniably, Yelp has had an impact on local businesses and that influence has certainly been felt in healthcare, emerging as a top reputation red flag for many medical practices. Tackling Yelp in an attempt to remove a negative review or get a positive review released from Yelp's filter seems like a losing battle. Meanwhile, Yelp's 1-to-5 star rating attached to your practice's name often has a page-one presence in your business' search results.
So we propose a different strategy: Give preference to other review sites to better control what potential customers see when they are virtually shopping for the services you offer.
Since its inception in 2004, Yelp has grasped the American consumer by becoming one of the most trusted business review websites, and is currently ranked the thirty-third most viewed website in the U.S. With such great prominence, Yelp's presence is undeniable: Google your favorite restaurant or hair salon and with great reliability, a Yelp review will rank among the top search results.
When you're dealing in healthcare reputation management, however, you're not mitigating complaints over cold soup or distasteful ambiance.
During a recent marketing meeting with a group of ob-gyns, out of frustration one doctor said, "Yelp just doesn't understand us!" Across varying specialties, I've often heard this type of sentiment from doctors and practice managers alike. But what's unique to medical practitioners that makes them feel as though Yelp reviews have no place in medicine?
The source lies not in what unhappy patients are saying about their doctors, but what Yelp's algorithm does to suppress happy patients' voices.
What's the beef?
Most anyone in medicine would agree that "rate your doc" websites are an essential measurement of performance and provide clinics and hospitals an opportunity to clean up lacking customer service.
Earlier this year, my employer Vanguard Communications decided to look at 3,617 negative online reviews of doctors in four U.S. cities, and found that complaints about poor customer service and bedside manner were four times more prevalent than misdiagnoses and inadequate medical skills.
And why wouldn't doctors listen? Patients facing real problems like cancer or infertility have legitimate reasons to review doctor and clinical performance: one's health and the intimate interaction with their physician is not something to be taken lightly. You take the good reviews with the bad, right?
With Yelp, not always.
Let's consider a patient that went through intensive chemo. After finding out that she is cancer-free and wants to extoll the virtues of her oncologist, she goes to a website like Yelp and writes a warm, heartfelt review. But what happens to that review?
Since the cancer-free patient is a one time, preach-it-from-the-rooftops kind of reviewer (and not a frequent reviewer of restaurants or hair salons), the five stars that the patient assigns to her oncologist will most often be filtered away by Yelp in the "not currently recommended" section. According to the company, their algorithm "[includes] various measures of quality, reliability and activity on Yelp."
To put it plainly: the more frequently you Yelp, the louder your voice is heard. Yelp believes this is the surest way to ensure an "authentic experience for consumers."
Yelp matters
I was recently reviewing the Yelp account of a Bay Area client and was reminded how easily Yelp can hurt a business. This urology practice has six locations, each with its own location page on Yelp. Honing in on one of those location profiles, potential patients will see that there are eight reviews, each with a 1-star rating. Anyone who's looking for an urologist would take their business elsewhere.
A savvy Yelp user – who would take the time to scroll down to the bottom of the page and look at filtered reviews – would see, however, that this particular urology clinic isn't so bad, because there are 24 more reviews, 21 of which are 5-star.
Not to discredit complaints of the practice, but if Yelp were to report all reviews, a potential patient would see that this particular clinic has nearly a 4-star rating.
Unlike the medically focused review sites such as HealthGrades and RateMDs – which combined account for 39 million unique monthly visitors – Yelp has surpassed the 100 million mark for monthly visits to the site. Admittedly, much of the traffic is owned by the entertainment and restaurant industries; however, the company reports that Yelp appears in 32 percent of all health and medical impressions online, even with its unfortunate filtering system.
Solely based on volume, networks like Google, Yahoo! and Bing have traditionally given preference to Yelp reviews over other online content. And when a 1-star rating appears as the top search result for your medical practice, you've got a real SEO problem.
Viva Yelp Résistance!
Historically, my firm has addressed negative reviews by drafting copy on behalf of our clients. Additionally, we work with practice administrators to identify source problems and ensure our doctors have a chance to speak directly with unhappy patients. We will continue to execute this reputation management strategy, as it has had some very positive results.
But Yelp has become too big of a bear to tackle. They won't budge on their review filtering and have even begun imposing strict rules on incentivizing happy customers to write Yelp reviews.
Because of this, we're in the early stages of launching a Yelp suppression strategy and our battle cry viva Yelp Résistance! has become commonplace around the office.
Earlier this year, in what is presumably an effort to boost their social functionality and reach, Google+ unveiled "reviews." Much like Yelp, Google+ allows users to review businesses by their location. The difference is Google doesn't have a filter, so all reviews – good and bad – will show as part of a business' star rating.
Anyone with a basic understanding of SEO knows that Google gives preference to its own products and platforms ahead of its competition. Though we know this based on experience and anecdotal evidence (because Google would never admit to such practice) I was excited to learn a few months back that AdWords – Google's advertising platform – began offering the ability to link reviews to paid advertising, at no cost to marketers.
Why is this thrilling? For kicks, I tried a number of times to link Yelp reviews to Google advertisements, however I was greeted with the message "review source is ineligible." Not surprisingly, Google+ reviews were accepted without question. This confirms that Google is indeed giving preference to its own products – such as Google reviews – and pushing aside larger threats, such as Yelp.
Similarly, search partners Bing and Yahoo! are already launching a review option of their own, Yahoo! local (representing a network share in web searches of 29 percent).
For marketers wishing to get Yelp off the top of their brand's search, a concerted effort to begin operating within Google's platform is required. Claiming a practice's location on Google+ Places and doctors' identities on Google+ Profiles, and directing patients to write reviews on Google requires a great investment in time.
Although Yelp cannot be ignored, by pushing Yelp aside – and hopefully off the first page of search – we believe potential patients' view of our clients will not be unfairly skewed before they walk though the doors of a practice.
Vanguard's "interceptor" method to online reviews
Vanguard has mastered online reputation for doctors and medical practices. Our method encourages happy patients to post on review sites and alerts the practice of unhappy patients immediately, as to avoid negative experiences from being shared online.
Video: Learn how NOT to respond to patient reivews Contact us