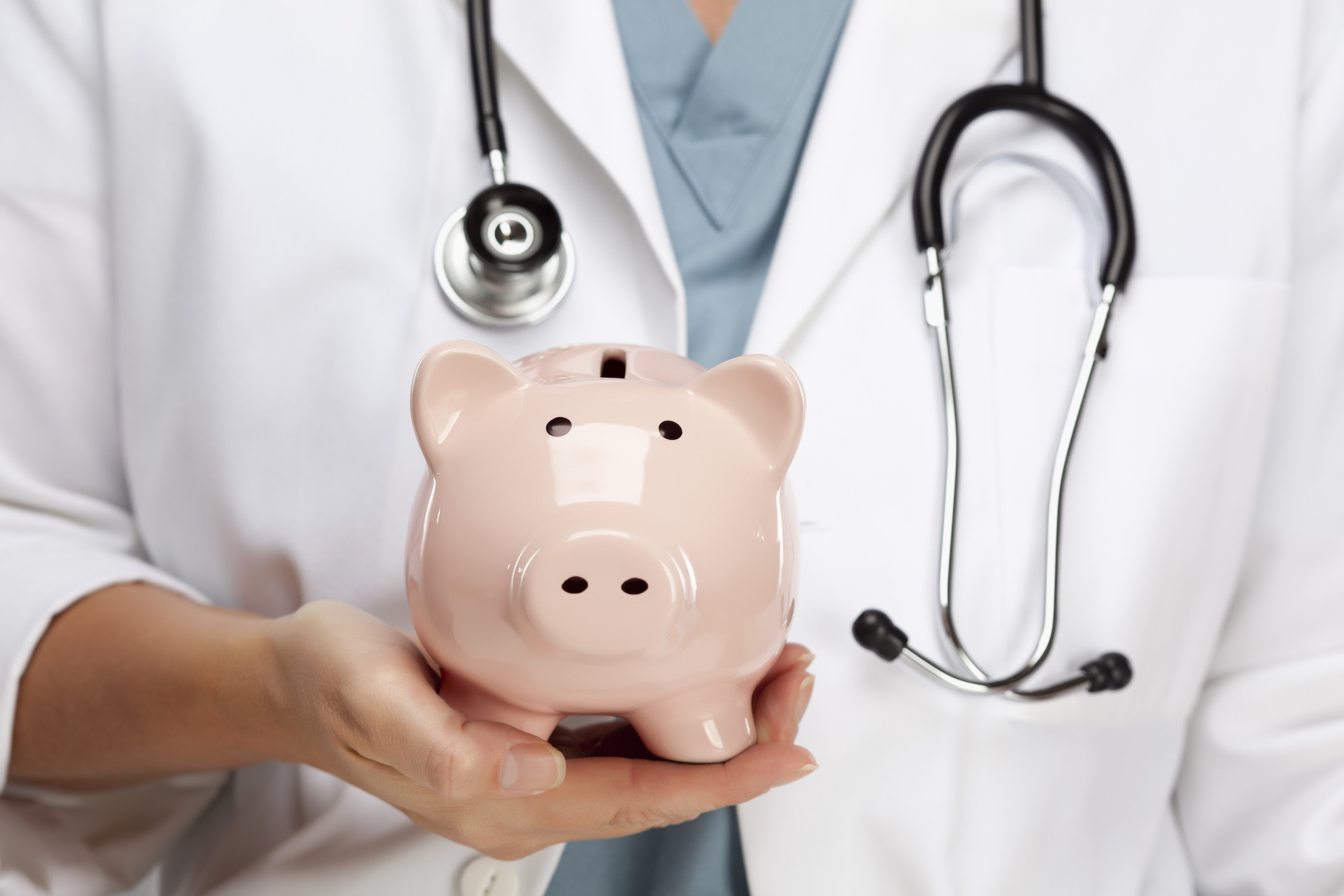 Doing your own money management is not a good way to leverage a doctor's salary into sound investments
For doctors to efficiently reach their financial goals, they should assemble a team of money management pros. Doctors often try to DIY it on their finances, but quickly see that they don't have the time to do it well, meaning sustainability and growth. They might be procrastinators or just plain exhausted from work to complete the vital tasks in a timely manner.
And once they fall behind, their best-laid plans to catch up later rarely work. I've seen it time and time again. I advise that what they need is to assemble a doctor's financial dream team – just like the top-notch specialized physician teams they build in their practices. As often is the case in medicine, that's the root of money management efficiencies.
Every physician's needs are different. But no matter what your long-term and short-term financial objectives may be, you need a professional team to achieve those money management goals.
The following are the players I recommend having on any doctor's financial advisor dream team.
CPA (certified public accountant)
A CPA has to be a starter on your team, and they can play several positions. Their role in tax management can really hold onto more of a physician's salary through tax preparation and mitigation for the doctor and his or her practice. CPAs know their way around financial reporting, which will take a load off anyone. And we've found that for doctors particularly, a CPA's knowledge of charitable deductions can make the giving feel even better.
Financial advisor
You see this title a lot, and it has a variety of meanings involving certain licenses a person needs to give different types of financial services. A stockbroker who gets a commission from executing sales or purchases of exchange-traded securities is viewed by some as a "financial advisor."
But a certified financial planner, often called an advisor, has a broader scope. This can include management of cash flow, mitigation of taxes, wealth preservation, managing a range of investments, protecting a physician's assets, setting up savings for education, and handling certain insurance products. You should know the differences in the services a financial adviser offers, and select one according to your needs.
Estate planning attorney
As you might guess, this attorney specializes in getting a physician's estate in order before it becomes a pressing matter. Estate planning attorneys draw up your last will and testament, working closely with physicians on their needs and preferences. This can be more complicated than many people think.
This attorney also handles advanced healthcare directives and powers of attorney, which are state-specific. They protect your estate from taxes by planning ahead and similarly guard your assets and savings against creditors.
Insurance agent
An insurance agent can't sell just any and all insurance products. Special licenses are involved, and it is probable that a physician will need a couple of insurance agents to cover some or all of these needs:
• Annuities.
• Life, disability and long-term care insurances.
• Car, home (or renter) & flood.
• Umbrella policies.
• Healthcare.
Banker
Where a doctor has a banking and savings account, she or he should develop a relationship with that banker. They will want you to do that, and they can help with more than just checking. Banks are good places for short-term saving products such as CDs.
Mortgage broker
While you're at your bank, you might want to see if it has a mortgage banker. You find a good one, even though at many banks, this not a solid area of expertise. But you can find mortgage bankers who just do that: mortgages. This can be particularly helpful if the physician owns professional real estate, or invests in commercial or residential property.
Your all-star financial advisor team
The people above would be a great addition to a physician's financial advisor dream team. Of course, you want someone you can trust. So interview them for their job, if you're just starting out.
Would you want this person to handle your finances? Would you trust them to "operate" on your assets? Interview more than one for these jobs. Ask about experience, their philosophy of financial planning, do they have other physician clients?
These people can be an important part of your life and be with you throughout your life, so make sure you are comfortable with their skill, their style and with them as people. If you're not sure of where to start, ask people you currently deal with in your finances to give you some suggestions. Family friends can help, but be cautious with recommendations and check them out. Another physician also can be a great resource.
Gather a team of financial experts around you and you can focus on curing people and other personal interests, while they manage your financial game. You'll have a better chance of winning in the end.
Jeff Witz, CFP, welcomes readers' questions. He can be reached at 800-883-8555 or [email protected]
200 North LaSalle Street – Suite 2300 – Chicago, Illinois 60601
312-419-3733 – Toll Free 800-883-8555 – Fax 312-332-4908 – www.mediqus.com
Investment advisory services offered through MEDIQUS Asset Advisors, Inc. Securities offered through Ausdal Financial Partners, Inc. Member FINRA/SIPC ∙ 5187 Utica Ridge Rd ∙ Davenport, IA 52807 ∙ 563-326-2064 ∙ MEDIQUS Asset Advisors and Ausdal Financial Partners, Inc. are independently owned and operated.