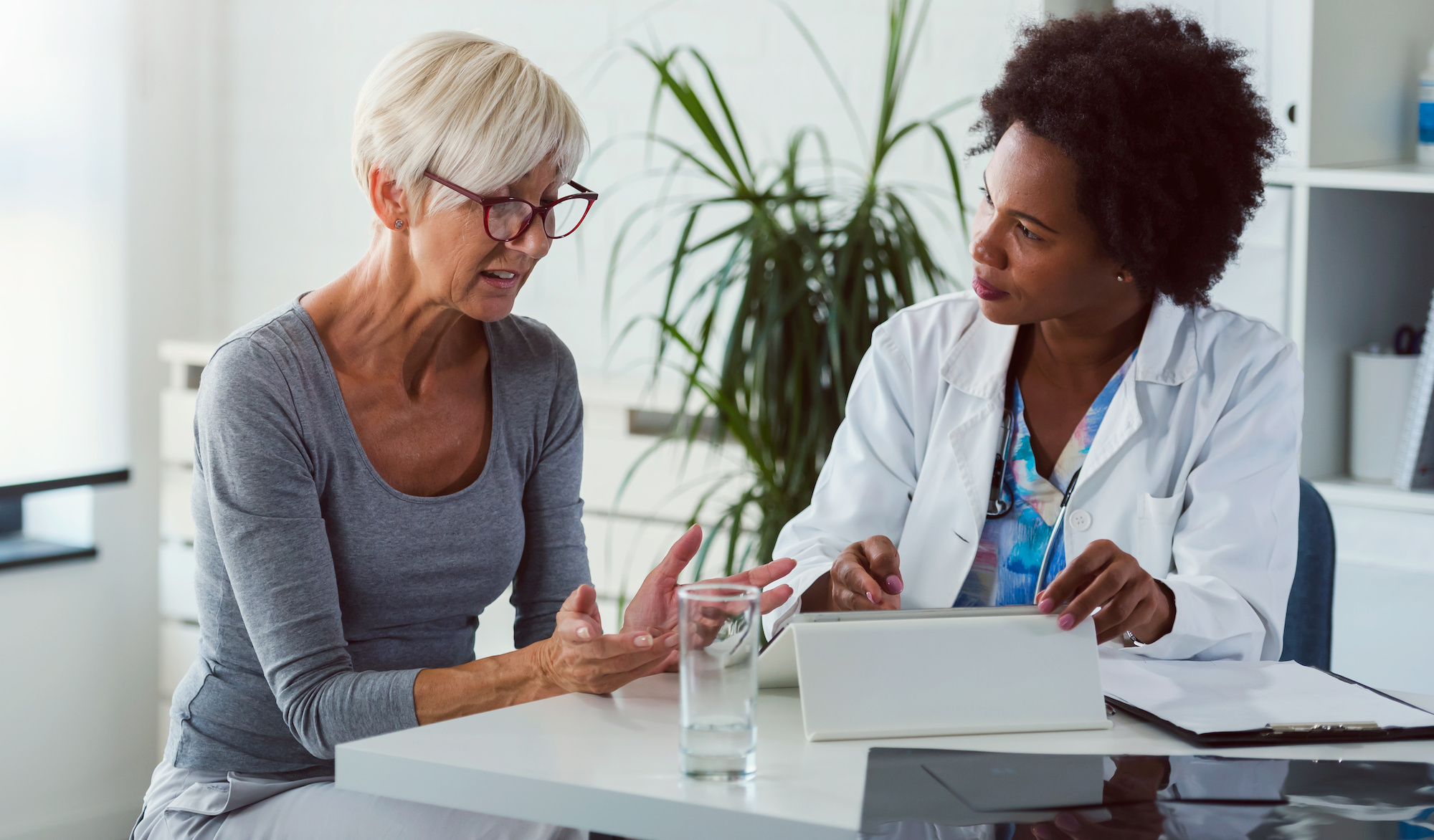 Academic urogynecology practice increases new patients, procedures and collections using patient education
A case study
When the obstetrics and gynecology (Ob/Gyn) department of a $5 billion midwestern university health system hired Vanguard Communications, it did so with the goal of attracting new patients across all of its clinics using content and digital marketing.
Tucked into the department's suite of obstetrics, fertility and gynecologic oncology practices was a small, new urogynecology clinic with three providers. At that time, this clinic's patient population comprised mostly post-menopausal women who needed treatment for pelvic organ prolapse, urinary incontinence and bowel problems. Its payer mix was dismally weighted toward Medicare and Medicaid.
The university didn't have high expectations for patient growth in urogynecology through digital marketing given the older patient demographic and past reliance on referrals. However, the physicians were digitally focused and eager to increase awareness about their specialty to differentiate themselves from the otherwise overcrowded general Ob/Gyn market. The division head knew the clinic needed to do something unique and that the university wouldn't be able to give them much support.
Challenge: Market to urogynecology patients through online education, not ads
Urogynecology was a little-known subspecialty. In fact, the American Board of Medical Specialties didn't approve the subspecialty called Female Pelvic Medicine and Reconstructive Surgery (FMPRS) until 2011. The first physicians didn't become board certified until 2013.
It's no wonder, then, that most women had no idea these specialists existed, much less when to seek out a urogynecologist. The challenge for this clinic centered on a critical need for patient education.
More than advertising or referral marketing, patient education is the marketing strategy proven to bring in new patients. Google reports that it receives 70,000 health-related online searches per minute. That means millions of young, middle age and older people are already online actively looking for health information.
Vanguard research shows that people search for health information for themselves and for loved ones 10 times more often than they search for a doctor.
Challenge solved: Meet new patients where they are, online
As Vanguard began implementing its MedMarketLink program of writing and publishing patient education on the clinic's new website, three things happened that delightfully surprised department leadership, not to mention the three urogynecologists.
Urogynecology clinic website visits increased 720%
Because Vanguard employs experienced healthcare writers who research and create original, medically-accurate and patient-friendly content about symptoms, conditions and treatments, the urogynecology clinic's website immediately benefited from two things:
High quality content published regularly to the website, which Google's algorithm loves and rewards by showing the website highly in search results.
Strategic representation of highly searched topics (keywords and phrases) across webpages, doctor blogs and patient stories that continually built the site's credibility with Google and other search engines because it provided informative content patients were looking for.
As Vanguard published this library on the urogyn clinic's website, the focus was on developing webpages that addressed the most popular search terms relevant to its specialty, including "prolapse" (90,500 online searches per month), "recurrent UTI" (8,100 searches per month), "overactive bladder/OAB" (90,500 searches per month), "uterine prolapse" (60,500 searches per month), and "urinary incontinence" (40,500 searches per month). The more patient-centric content we published, the more the website rose in search engine rankings.
After just one year of the MedMarketLink program, the clinic's monthly website visits had increased 720%. Comparing year two with year one, website visits continued to grow 222%.
New patient visits increased 22% and procedures nearly 20%
As for all Vanguard's specialty clients, by making the practice and health information directly accessible to women looking to treat more complex and often painful conditions, the website visits became a significant feeder for new patient appointments. Increasingly, those new patients were more qualified, seeking higher-level surgical procedures rather than office visits only for simpler needs like one-off UTIs.
Prior to working with Vanguard and adopting a content marketing strategy, this urogynecology clinic on average saw 1 in 8 patients who had private insurance. After three years of MedMarketLink service, this increased to 3 in 4 patients being privately insured.
Collections increased 44%
Doubly impactful was the realization that not only did offering educational, patient-friendly content about urogynecology topics attract more patients overall, but it attracted younger and privately insured patients, too. The symptoms, conditions and treatments library now offered a wealth of reliable content that was findable by women under age 50 who were already online researching this specific medical information and had less reliance on strictly following referrals from their primary care provider, many of whom were not familiar with this new subspecialty.
As more and more new patients made appointments, the ratio of privately insured patients grew. The increase in payer mix (as well as surgical procedures noted above) enabled the clinic to increase collections by 44%.
All the advantages of an integrated effort by expert medical marketers
While the increased new patient visits and procedures for this university urogynecology clinic were spectacular, they weren't unusual for a medical practice that employs Vanguard's content marketing strategy. That is, centering marketing efforts not on paid advertising, but content marketing, which provides well-written, credible, easy-to-read health information to prospective patients who are already online searching for information about symptoms and treatment options.
There are no promotional messages or gimmicky techniques luring patients to the website. Prospective patients find the content organically through their own devices, mainly in Google search results, social media outlets such as Facebook, and rate-your-doctor websites such as Yelp.com.
As one of this urogyn clinic's physicians said, "My new patients are almost exclusively due to the efforts of Vanguard."
Can Vanguard help you think bigger to grow bigger?
See more of what this physician and other medical specialists have to say about the success of MedMarketLink for their practices.